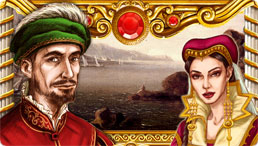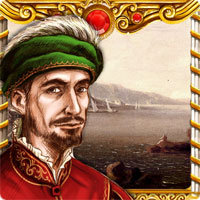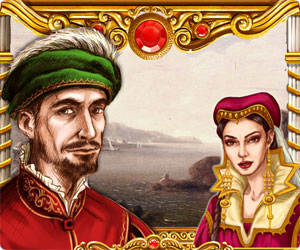 This game is brought to you by our sponsors. It is always free. NO TIME LIMITS!
You will be offered to install MyPlayCity Games Search Chrome Extension with convenient internet search.
Great Secrets - Da Vinci
Would you like to discover some secrets? Do you want to touch the enigma from time immemorial? Now you have this unique opportunity! You'll certainly evaluate the Great Secrets - Da Vinci - a game that is full of mystery and can unveil the secrets of the dark ages. Taking part in this catching adventure you go through the days of Leonardo da Vinci, and get a chance to thumb his diary! Day by day, page by page you will dive into the world of this great man, learn his secrets and, probably, you'll be lucky enough to find out the mystery of the Philosopher's Stone! During the game you have to solve numerous puzzles, which require great concentration and attention. In Great Secrets - Da Vinci you'll be offered to find some necessary subjects in the room, differences in two apartments, and even to reconstruct outstanding masterpieces of the world painting piece by piece! Remember, that you should solve the riddle of an eye-teaser during a certain limit of time. You are confused and don't see any way out? Stop panic! Bear in mind that you shouldn't blindly click you mouse on the objects. Be careful or you will get the penalty and the time of the game will be decreased. If you are in trouble just use a hint and you'll see the sought thing at once. Remember, that you won't be able to choose this option very often. Hint needs some time to become active again. With Great Secrets - Da Vinci you won't notice how swiftly the time runs! Don't miss the chance to download this wonderful collection of puzzles right now absolutely for free!
Features
More than 1000 things to be found
Over 70 levels
14 beautiful lands
Lots of mini-game
System Requirements
Windows 98/ME/2000/XP/Vista
Pentium II 400 Mhz processor
32 Mb video card
128 Mb RAM
25 Mb hard drive space
DirectX 7