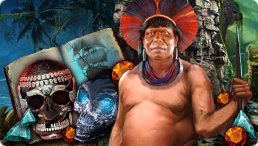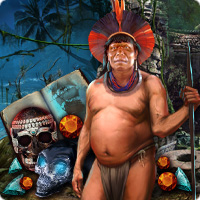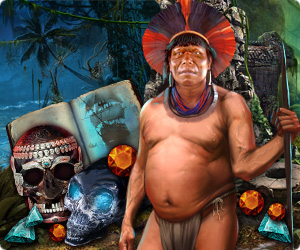 This game is brought to you by our sponsors. It is always free. NO TIME LIMITS!
You will be offered to install MyPlayCity Games Search Chrome Extension with convenient internet search.
Sandra Fleming Chronicles: Crystal Skull
Dash across the earth as you use your incredible sleuthing skills to assist you in the recovery of ancient relics rumored to house incredible power in Sandra Fleming Chronicles: Crystal Skull. History speaks of a tale centuries old, from the time of the Spanish conquistadors set forth for the new world. Blinded by greed, these men waged war against native tribes to obtain an ancient relic of terrible power. However, the bloody conflict would not end smoothly, for the tribe, along with any traces of the mystical item, vanished completely into the mists of time. In the gripping game Sandra Fleming Chronicles: Crystal Skull, take up the quest to recover this terrible artifact and learn its dark secrets. Follow Sandra on her adventure through a chain of active volcanic isles, over the snowy peaks and frozen expanses of Nepal, and through the vicious and untamed jungles of the Amazon. Help Sandra use everyday items such as screwdrivers and dominoes to get her out of seemingly impossible situations on her adventure to recover and unlock the secrets of the crystal skulls. Solve challenging puzzles and record the important details of your adventure as you seek to uncover the mystery behind the crystal skulls and get to the bottom of their rumored powers. In Sandra Fleming Chronicles: Crystal Skull, you are the author of your very own adventure!
Features
Find hidden objects
Travel the world
Exciting archeological discoveries
System Requirements
Windows XP/Vista/7
Processor 1 Ghz or better
256 Mb RAM
DirectX 9.0