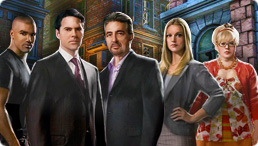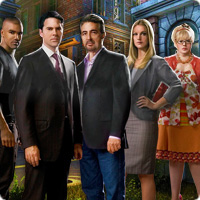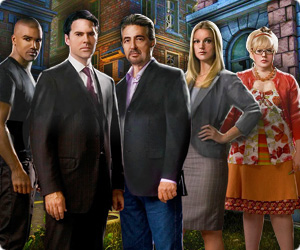 This game is brought to you by our sponsors. It is always free. NO TIME LIMITS!
You will be offered to install MyPlayCity Games Search Chrome Extension with convenient internet search.
Criminal minds
Do you remember what games did you like to play in childhood? All children imagine themselves as doctors, teachers, vendors and, of course, policemen. They pretend as they pursue the 'criminal' with toy rifles and investigate interesting cases. Everybody knows how dangerous and difficult the job of policemen is, all the series about FBI agents are very popular and get high rates. We follow the plot of the series with interest and know that the heroes will cope with all the problems, but sometimes we can't even imagine how risky their life is. You are like a real shooting mark and you need to unmask the criminal before he hurts you or chooses innocent people to be his new victims. In the game Criminal minds you are the member of the Behavioral Analysis Unit of the FBI, this unit studies criminal minds, their motives to commit the crime and various behavioral models. What an interesting work, you'll say. The work of the unit is really interesting and helpful for the police, but quite specific: you should have strong will and steady nerves, because daily communication with mentally unstable maniacs is not for everybody. In the game Criminal minds you will interview witnesses and suspects, investigate cruel bloody murders and solve lots of riddles. The game is for everybody, who is ready to think over cause-and-effect relations and look for the smallest details that will help in crime solving. Think like a criminal and you will reveal him! Play the game Criminal minds and take part in the dangerous and tangled investigation!
Features
Interesting dialogues
Lots of quests
Several levels of difficulty
System Requirements
Windows XP/Vista/7
Processor 1.8 Ghz or better
128 Mb RAM
DirectX 9.0