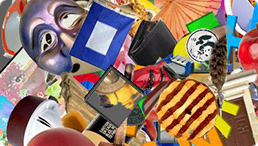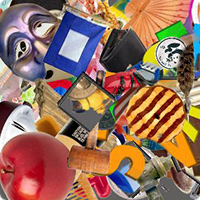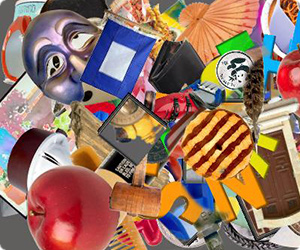 This game is brought to you by our sponsors. It is always free. NO TIME LIMITS!
You will be offered to install MyPlayCity Games Search Chrome Extension with convenient internet search.
Clutter V: Welcome to Clutterville
Play the pack of absorbing puzzles and get smarter in the brain training game Clutter V: Welcome to Clutterville! There is a great variety of puzzles here and some of them can even be unfamiliar to you – go through the tutorial and read the instructions to be a success! All the people, both novices and know-alls will appreciate this challenging game with tons of ravishing puzzles inside. You will never get bored here, try your hand at all the puzzles and find your favorite. Look at the colorful clutter game – your main aim is to find the pairs of items and remove them from the true mess. Try not to click in vain and your Accuracy stat will be better. In the See Two, Match Two puzzle you are to find the pairs of items and remove them. Click on the coins, letters and tiles to receive extra hints and boost your scores. Various letters are hidden among this absolute mess, and you are to find all of them to get a philosophical quotation. The more levels you complete, the larger the clutter becomes. The objects might be even split into several parts! Provide your eyes with a perfect workout in the game Clutter V: Welcome to Clutterville! If you want to check your skills in a challenging puzzle – choose the one from a given pack and have fun! Start your journey with finding the Gold mine and unlock Silver and Pyrite mines in your first quest. Later on, play the Look Around and Similar Objects puzzles where you should find the matching items and upgrade your quick wits and eyesight. At the end of the each level you'll get a quotation, some of them may even be helpful in the real life, who knows? Try your luck in Sliders puzzle, it's a picture puzzle, where you are to match the randomly thrown pieces in the one picture. Are you a fan of abstract landscapes and fine art? Don't waste time, play the game Clutter V: Welcome to Clutterville right now and cope with all the puzzles faster than lightning!