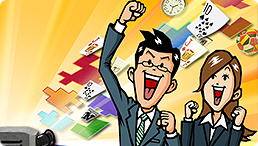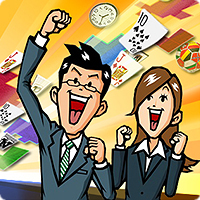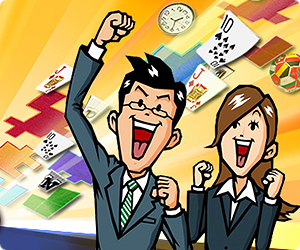 This game is brought to you by our sponsors. It is always free. NO TIME LIMITS!
You will be offered to install MyPlayCity Games Search Chrome Extension with convenient internet search.
Clutter IV: Minigame Madness Tour
Get smarter while playing the new pack of challenging puzzles, so welcome to Clutter IV: Minigame Madness Tour! Here you will meet lots of puzzles and some of them may even be unfamiliar to you. But just look through the helpful tutorial and you can cope with them without fail. The mini-game madness tour is about to start —fasten your belts! All people, both novices and know-alls will appreciate this amazing game with hundreds of ravishing puzzles inside. Nobody will ever get bored here, I'm sure of it! What's your favorite game? Look at the colorful clutter game — here your main aim is to find the pairs of items and remove them from the true mess. Keep in mind, that you can always take away coins and letters. And, moreover, the coins will get you extra hints! Various letters are hidden among this absolute mess and you are to find all of them to get a philosophical quotation. The more levels you complete the larger the clutter becomes. The objects might be even split into 2 parts! Provide your eyes a perfect workout in the game Clutter IV: Minigame Madness Tour! If you want to join a really challenging puzzle — choose the one from a given pack and have fun! Do you want to test your memory? Choose the "Memory" puzzle where you are to remember the position of the cards before they are closed and find the pairs of necessary ones. All jigsaw-fans will like the "Mirror Jigsaws" where only matching the chaotically thrown fragments will show you the whole picture so do your best to complete it! All of the puzzles are really challenging, but there are no insuperable obstacles on your way to victory, just use hints and continue playing! The mini-game "Two Queens" is a true masterpiece for card games fans. The rules are simple enough: just use arrows to push the cards up, down, left or right while matching them and when 2 of them match, they are morphing into the next higher card in sequence. Your goal here is to get 2 queens, so don't waste time! Rack your brains and boost your logical thinking in the amazing puzzle Clutter IV: Minigame Madness Tour!
Features
New sorts of puzzles
Nice graphics
Pleasant music
System Requirements
Windows XP/Vista/7
Processor 600 Mhz or better
128 Mb RAM
DirectX 6.0