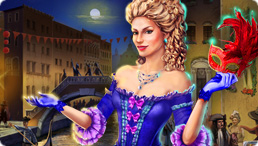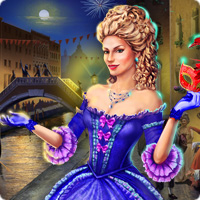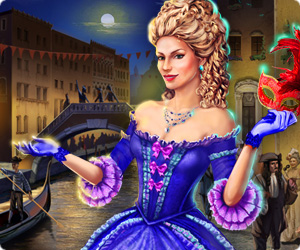 This game is brought to you by our sponsors. It is always free. NO TIME LIMITS!
You will be offered to install MyPlayCity Games Search Chrome Extension with convenient internet search.
Carnaval Mahjong 2
Complete lots of layouts to become the master of mahjong in the brilliant logic game Carnaval Mahjong 2! All of us are tired at the end of a hard day, so it's a nice idea to relax while playing a great game Carnaval Mahjong 2. Here you will get a unique chance to rack your brains and upgrade both your attention and quick wits — so launch the game and join this incredible adventure. Both grown-ups and children will like it for its beautiful graphics and amazing gameplay. Don't miss the opportunity to immerse into the magnificent age-old history and play the game Carnaval Mahjong 2. You are to join the magic carnival, unlock picturesque locations and make a pair for all tiles. Keep in mind that when you finish the location, you'll get a nice mask — collect all of them to become the invincible champion! The rules are easy enough: a pair of available matching tiles can be removed from the game board. The quicker you remove the tiles — the higher is your score, it means that you get more points during the game. At the beginning of the level you get the ordinary and special tasks to complete — remove the exact quantity of golden tiles, get the required number of points and comply the level within the designated amount of time or try not to exceed the limit of given moves. Now the "flower" and "seasons" tiles look different, you'll see the tiles with pretty ladies and courageous gentlemen but the mechanics is the same: if you see them unblocked, click on such a pair to remove. Besides the ordinary ones, there are silver and golden tiles on the board. Removing the silver tiles will restore your chip bonus but if you clear the board from golden tiles, the level is complete. More than 8 hours of captivating gameplay await you in 120 unique levels, are you ready? Cope with all the layouts and get a unique collection of trophies! Own the Kabuki Mask in the Japanese Carnival or add to your collection a Stranger's Mask from the German Festival. Have fun while playing the game Carnaval Mahjong 2 and explore the beautiful countries with their unique history!
Features
Nice trophies
Special tasks
Several styles of tile suit
System Requirements
Windows XP/Vista/7
Processor 1 Ghz or better
512 Mb RAM
DirectX 9.0