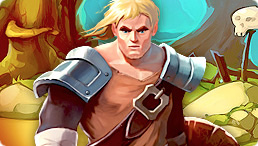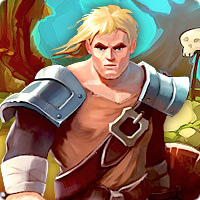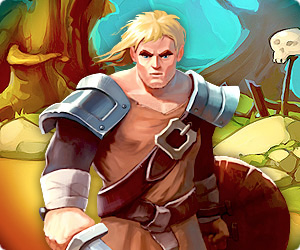 This game is brought to you by our sponsors. It is always free. NO TIME LIMITS!
You will be offered to install MyPlayCity Games Search Chrome Extension with convenient internet search.
Braveland
Turn a modest boy into a great warrior in the strategy game Braveland! You appear in the amazing fairy tale where your main aim is to grow a talented warrior from a folk boy. Sometimes terrible things must happen to you to make transformations in your inner world – young Nolan saw how ferocious bandits killed his father and this injustice has changed him forever. Are you ready to help the boy conduct a vendetta? Play the game Braveland and let the revenge happen! There are 3 difficulty modes in the logic game Braveland and you can change the difficulty anytime when things start getting worse or, on the contrary, when you'll become a skillful player and the game is too easy for you. The events in Braveland took place in a small west village where people lived quietly without disturbing neighbors but soon a huge gang of bandits has invaded in the peaceful village to steal harvest. Some people tried to oppose them and they were killed. The young boy Nolan, whose father was killed, promised to himself that he would kill everyone from that gang, so help him complete his mission! Dressed in his father armor, Nolan has started the pursuit and he would win lots of battles, calling himself not just Nolan, the Folk but Nolan from the West Village. On your way you'll meet people from other devastated villages: for example, peasants and archers. Hire them to help you oppose the notorious gang and you'll be a success. During the game Braveland you'll join lots of battles with wild animals and highway robbers. Place your troops on the profitable positions and start the turn-based battle! Keep in mind that archers can attack more effectively from the distant positions as opposed to peasants with pitchforks that attack at close quarters. Upgrade the skills of your troops in the game Braveland and make them more powerful, turn ordinary arrows to disastrous rage shots that will kill the enemy on the spot! Defeat the first boss and unlock the Survival mode where you'll have to show all your courage and quick wits to help Nolan avenge the bandits and turn harvest back to his village!
Features
Perfect graphics
Dynamic gameplay
3 modes of difficulty
System Requirements
Windows XP/Vista/7
Processor 1.7 Ghz or better
2048 Mb RAM
DirectX 9.0