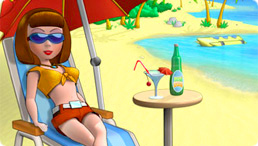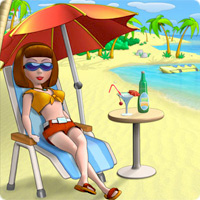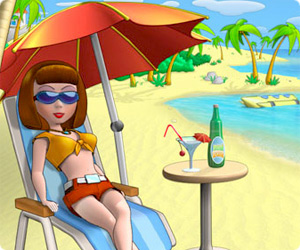 This game is brought to you by our sponsors. It is always free. NO TIME LIMITS!
You will be offered to install MyPlayCity Games Search Chrome Extension with convenient internet search.
Beach Party Craze
Do you want to reach the heights in your career or start your own business? Now you have a unique opportunity to practice in the game Beach Party Craze. Who knows, maybe after completing the game you start your own resort business. But you have to work hard as making your guests happy is a very difficult task. The bright sun, hot sand and pure fresh breeze from the sea will make you want to relax but you have to bear in mind that it is a job, not a vacation. You'll start with a small beach, which doesn't have a lot of holidaymakers. Try to make your guests happy by giving them everything they need: hamburgers with the right ingredients, a deck chair or some souvenirs. By earning their sympathy and money you can move on and expand your resort business. Profit is not enough, you need to grow! Why don't you start selling hamburgers? But don't forget about the drinks. The vacationers are very demanding so try to fulfill their wishes precisely. You will have an assistant on a scooter who will bring you the necessary ingredients for the hamburgers. If you can handle that much of Beach Party Craze then you should buy your own gift shop business. Necklaces, shell bracelets will add money to your income, and the guests will be satisfied. During the game Beach Party Craze you will also have to set and remove the deck chairs and rent out inflatable rafts, surfboards and stuff like that. The world of resort business welcomes you in the game Beach Party Craze: come, see and win!
Features
50 challenging levels
10 varieties of clients
True-to-life graphics
Assistants to help you
Additional mini-games
System Requirements
Windows 2000/XP/Vista
Processor 600 Mhz or better
256 Mb RAM
150 Mb of hard drive space
DirectX 9.0