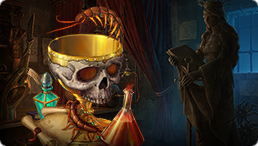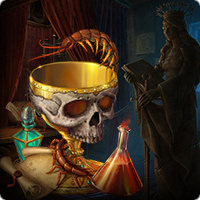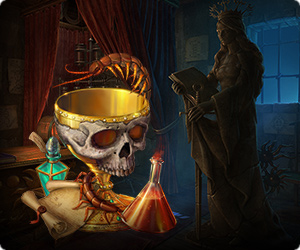 This game is brought to you by our sponsors. It is always free. NO TIME LIMITS!
You will be offered to install MyPlayCity Games Search Chrome Extension with convenient internet search.
Apothecarium World
Appear in the gloomy world and reveal all the sinister mysteries in the enthralling game Apothecarium World! Are you tired of the everyday routine? If you are looking for the breathtaking adventures, just start the game Apothecarium World and dive into the eerie atmosphere of dark mansion and its suburbs. Here you are to try the role of the detective who is at all pains to find the lost items. There are lots of them, so don't waste time and start playing right now! If it seems easy for you at the very beginning, keep in mind that it's just first impression, and later on some scenes may really be difficult for you to explore. There are two modes at your disposal: Relaxed and Core and it's up to you which of them to choose. If you want to check your reaction, quick wits and logic – the Core mode is your best choice. If you are seeking for peaceful hidden object search, then choose the Relaxed mode and enjoy dark yet picturesque locations with lots of scenes with hidden objects. If you are brave enough, then you'll reveal the story of this Apothecarium World! Welcome to the City Entrance, then go to the Near Estate, cross the Bridge, and visit the Planetarium with a dark history. Explore the Old Church Hospital, the Prison, and see what has happened there several centuries ago! If the strange things do not scare you, go to the Apotheca Curiosities Cabinet and find all the objects from the list there. Try to be as quick as you can to find all the necessary objects in the Core mode and have fun while playing in the Relaxed mode without time limits. Don't click thoughtlessly on the objects and the area not to catch a screen blocker and waste precious time. Travel to the dark world several centuries ago and do your best to cope with all the tasks in the game Apothecarium World! Rely only on yourself, don't use hints and you'll be a success! Become the skillful detective in the age-old mansion and find all the lost items from the lists in the amazing hidden object game Apothecarium World!
Features
Dark yet beautiful locations
Lots of hidden object scenes
Breathtaking adventures
System Requirements
Windows XP/Vista/7/8/10
Processor 1.6 Ghz or better
512 Mb RAM
DirectX 9.0