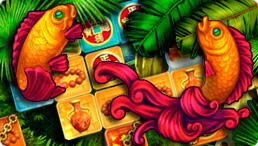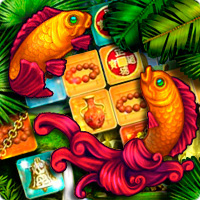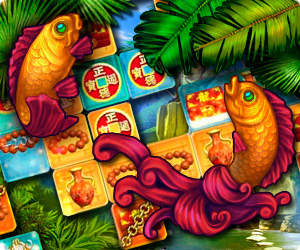 This game is brought to you by our sponsors. It is always free. NO TIME LIMITS!
You will be offered to install MyPlayCity Games Search Chrome Extension with convenient internet search.
10 Talismans
The East is a delicate matter… Plunge into its mysterious atmosphere with the beautiful game 10 Talismans! You will start an amazing journey through the picturesque locations of the ancient East. On your way you will have a unique opportunity to unlock magical Talismans. There are ten of them altogether and they are given as rewards to those who are able to solve their puzzles. According to an ancient legend, if you collect all the Talismans, you will be granted Wisdom, Power and Fortune. Sounds great, doesn't it? So download the game 10 Talismans and have a go at solving these brain-racking puzzles. Your goal is to clear all the golden tiles off the playing field. You can do it by matching three or more tiles of the same color and arranging them in a horizontal or vertical line. Swap two adjacent pieces to get rid of the tiles. There are many different types of tiles: swords, Tibetan coins, lanterns, bells, gongs, scrolls and other relics. Though the music is very relaxing and the whole atmosphere of 10 Talismans is peaceful and soothing, don't forget that your time is limited. If you fail to match all the tiles within the time given, you will lose this level. However, if you have enough haste and stress in real life and you want some time for resting after a hard day, change to Relaxed mode which doesn't impose any time limits on you. This way you will be able to fully enjoy the picturesque scenery in the background and tuneful Asian melodies. Welcome to the mysterious East!
Features
Numerous levels
Unique power-ups and bonuses
Classic or Relaxed gameplay
System Requirements
Windows 2000/XP/Vista/7
Processor 600 Mhz or better
128 Mb RAM
DirectX 8.1