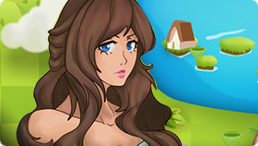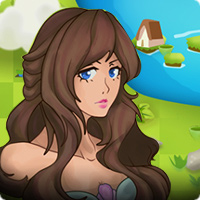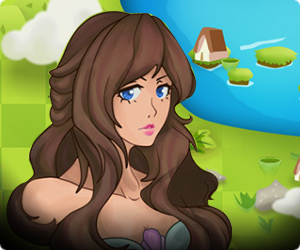 This game is brought to you by our sponsors. It is always free. NO TIME LIMITS!
You will be offered to install MyPlayCity Games Search Chrome Extension with convenient internet search.
Missing Sisters. World Journey
Brace yourself to lots of obstacles while looking for the missing sisters in the sequel of an absorbing game series! Here, in the game Missing Sisters. World Journey you are to help the protagonist look for her twins again! What's happened? Where are they and why do they always disappear? You should find it out while coping with a great amount of difficulties on your way. Are you ready to check if you are quick-witted and swift enough to complete numerous match 3 levels? Match the rows of gems of the same color and fill the special scale to cope with a level. You'll see a large game field before you with lots of multicolored gems on, so your aim is to combine the rows of gems of the same color and the longer it is, the better. Get ready to breathtaking adventures in the game Missing Sisters. World Journey and travel all over the world! The girl's sisters disappeared into thin air and only you can help the brave girl find them. Visit all the forsaken islands to overcome lots of obstacles and save girls. The future levels on the islands will be even more challenging than a previous one, each of them has its own picturesque views and climate, so you'll travel to both northern and southern countries. The gameplay is easy enough yet amazing and captivating: there are several kinds of power-ups that will be really helpful as bombs, for example. Set them on the area with gems you want to destroy and get rid of "complicated" zones lightning fast! Unfortunately, the limit of time is short enough and the more levels you complete the shorter it's, so be quick not to replay the level from the very beginning! You will appear both in the north and in the south, you will always dive on the ocean bottom to complete the levels with tiles that are captured by a cunning octopus! The protagonist's sisters have left her a trail of sparkling gems, so follow them and don't turn aside! Have fun while matching the chains of bright gems and help the main character find her sisters in the game Missing Sisters. World Journey!
Features
Lots of levels
Nice graphics
Helpful power-ups
System Requirements
Windows XP/Vista/7/8
Processor 600 Mhz or better
256 Mb RAM
DirectX 8.1