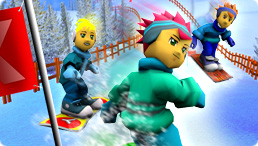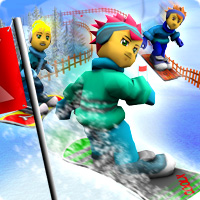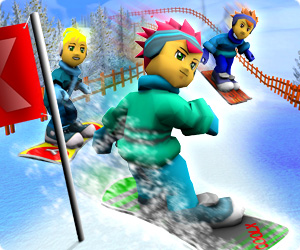 This game is brought to you by our sponsors. It is always free. NO TIME LIMITS!
You will be offered to install MyPlayCity Games Search Chrome Extension with convenient internet search.
Winter Sports Extreme
The game Winter Sports Extreme will appeal to everybody, either you are a fan of winter sports or you hate this season with its frost and snow. Be sure that you'll enjoy this captivating game with its wonderful true-to-life graphics and picturesque scenery! Before you start you can choose from 5 different locations. Then you can select 4 various events: skiing, ski jumping, snowboarding and big foot skiing (racing down a hill on the small skis and without the ski poles). You can also customize your player by choosing the gender, the outfit and the equipment. To crown it all, you have the possibility to select one of the two game modes: if you want to practice and master your skills in one of the disciplines, choose Quick Race. And if you think you're good enough and you're ready to tackle your nerves and compete with the other sportsmen, then welcome to Contest one. The game Winter Sports Extreme gives you a chance to feel the air and snow rushing at your face and experience incredible speed without having to go out of your home or office! You'll love this feeling as your adrenaline level will boost! When you complete a stage you get some score which is calculated on the basis of both your speed and the quality with which you passed all the obstacles on the track. Winter Sports Extreme is a 3D game which will give you a real feeling of speed. To make it even more realistic, you can customize the particles, textures, compression and view distance. You can also change the sound volume and controls. Enjoy winter sports all the year round!
Features
4 different sports
5 locations
Customizable controls
True-to-life graphics
Mind-blowing sound effects
System Requirements
Windows 98/ME/2000/XP/Vista/7
Processor 600 Mhz or better
128 Mb RAM
DirectX 8.1