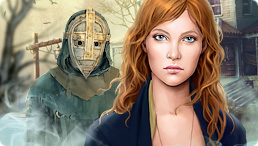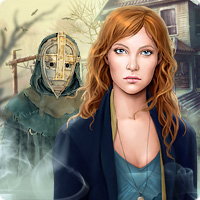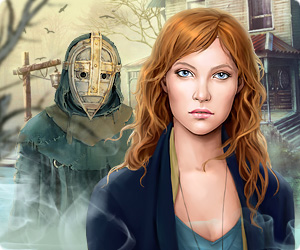 This game is brought to you by our sponsors. It is always free. NO TIME LIMITS!
You will be offered to install MyPlayCity Games Search Chrome Extension with convenient internet search.
The Lake House: Children of Silence
Reveal the eerie secret of the family's old lake house in the spooky game The Lake House: Children of Silence! Are you a great lover of blood-curdling stories where you have to solve the mysterious crime happened long ago? It's a really complicated thing to go to the roots of the detective story when most of participants have already died and there are practically no witnesses. The formula with lots of unknown variables. The more complicated – the better, this is your motto! Welcome to the game The Lake House: Children of Silence where your main aim is to discover the truth of the age-old family mystery! Be sure, this case is the one where you won't get bored! You appear at the small city where Henry and Ann are living and soon Henry will notice lots of mystic that interferes in their everyday life. A stranger with an iron mask on the face is pursuing the pair and there is no place to hide from him. Once Henry got a strange parcel with shabby toys and a torn photo, that was a photo disappeared from Ann's family album. Tommy, Ann's younger brother, made signs to them from this photo and soon Ann got a strange note from him. Nothing strange, you'll say, a brother wants to see his sister, that's it. Everything would be fine, if Tommy hadn't died more than 10 years ago… So, set off you journey to the old lake house and get ready to mysterious things! Explore various sinister locations covered in mist in the game The Lake House: Children of Silence, there are 38 of them. Save Henry's fiancé from the trap of the stranger in iron mask and reveal the truth what's happened in this small house long ago. Look for hidden objects, solve puzzles and piece together some facts to make a solution that will take you to a place darker than you can imagine. Only the clever and cunning will solve all of the riddles and only the strong in spirit will endure to the end! Make photos from torn apart pieces, fix clocks, and place numbers in the correct sequence to draw a picture. You have a lot to do, play the breathtaking game The Lake House: Children of Silence and enjoy its high-quality graphics and intriguing plot!
Features
Eerie plot
Lots of mini-games
High-quality graphics
System Requirements
Windows XP/Vista/7/8/10
Processor 1.7 Ghz or better
512 Mb RAM
DirectX 9.0