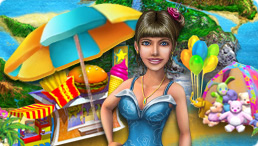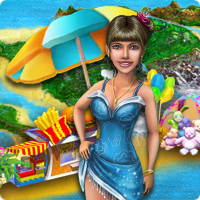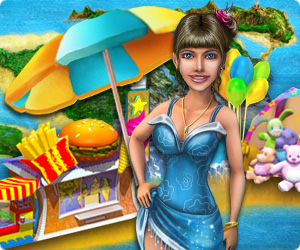 This game is brought to you by our sponsors. It is always free. NO TIME LIMITS!
You will be offered to install MyPlayCity Games Search Chrome Extension with convenient internet search.
Summer Rush
Hot sun, warm waves of the blue ocean, clean sand under the feet…Seems like an unrealizable dream in severe winter days, doesn't it? When it snows and it's cold, all people have the exact and explainable wish to be far away from cold winter. The small island will be the best choice, you lie on the warm sand, swim, play volleyball, sunbathe and have rest. Unfortunately, not everybody has an opportunity to visit tropical islands at every moment, but there is no reason to be upset! Play the new game Summer Rush and find yourself at the wonderful beach! Everything was not so easy in the game Summer Rush: horrible events took place at the lovely island and respectable businessmen were kidnapped by insidious criminal, who had the plan to remove all contestants and become the only owner of all the beaches at the coast. You are a FBI agent and you work under cover of your beach-business. Your noble mission is to reveal the criminal and release all the prisoners of the villain, as you have already guessed. So, run your business properly in Summer Rush, use new technologies that will help you to lure clients and the criminal will soon appear at your beach. You are successful and well-doing, that's why you automatically become the next victim. Be careful and do your best to cope with new profession of a beach-keeper, you'll be fond of it, no doubt. And, who knows, what if once you'll decide to change your dangerous work of the FBI agent and choose beach-business as a new vocation?
Features
Thrilling plot
Pop-up help
Unusual quests
Different clients
System Requirements
Windows 98/ME/2000/XP/Vista/7
Processor 800 Mhz or better
512 Mb RAM
DirectX 9.0