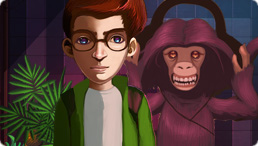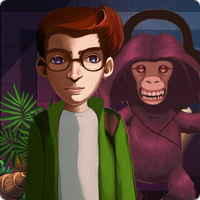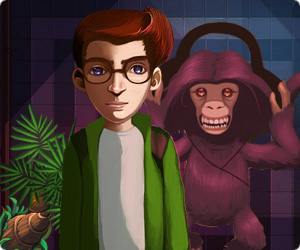 This game is brought to you by our sponsors. It is always free. NO TIME LIMITS!
You will be offered to install MyPlayCity Games Search Chrome Extension with convenient internet search.
Stones of Rome
Collect all the pieces of the map to help James find a way back from the catacombs in the breathtaking game Stones of Rome! A curious explorer decided to investigate the mysterious secret place inside the Rome catacombs thoroughly while his group has accidentally left him behind and finished the excursion. The boy was left alone in the dark dungeon lit only with a dim light of torches. At first, it seems like he's on his own special adventure, but then he realizes that he's lost. What will you do if you get lost in the strange catacombs in Rome? Most of us will be easily terrified and start running aimlessly in the catacombs. The only thing that you need is a map with a route back, so let's find it to return back! But where is the map? In the game Stones of Rome a cunning monkey has stolen the map from the boy's bag and torn it into small pieces. You have nothing to do but to find all the pieces of a map and match them together. It's time to solve all the puzzles and collect all the pieces of the map to get the whole map. Don't waste time — help James cope with all the challenging levels and find the way to the surface until it's not too late. There is a few fresh air in the catacombs, so do your best to cope with this task as quick as you can! The rules of the game are easy enough —just be attentive and you'll be a success. You are to puzzle your way through more than 30 levels full of amazing logic games and complete all of them to get all the fragments of the helpful map. Create a row of at least 3 identically colored tiles — you can do it both vertically and horizontally, whatever you want. Each time you complete the level, you earn a piece of a map. So your main aim is to get the whole map, as you have already guessed. At first, you have the tiles of 2 colors on the game board, but later on you'll get tiles of 3 colors and even more to remove from the game board. Try to cope with the levels lightning fast to get time bonus, or use hints if you are stuck. Boost your logic skills to get the entire map and help James get from the dangerous catacombs in the game Stones of Rome!
Features
Challenging levels
Amazing plot
New logic game
System Requirements
Windows 98/2000/XP/Vista/7
Processor 1 Ghz or better
512 Mb RAM
DirectX 9.0