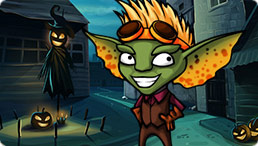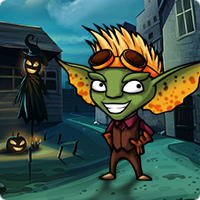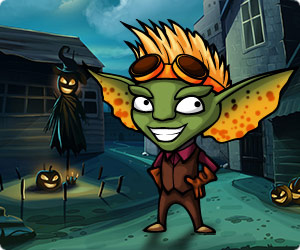 This game is brought to you by our sponsors. It is always free. NO TIME LIMITS!
You will be offered to install MyPlayCity Games Search Chrome Extension with convenient internet search.
Gizmos: Spooky Adventures
Explore the unknown planet and help gizmo friends return home in the great game Gizmos: Spooky Adventures! Revive the reminiscences about your favorite Halloween holiday with a colorful logic game Gizmos: Spooky Adventures! Here you are to join the geek company in their trip to the unknown planet, they are going to match pleasant and useful and celebrate Halloween while discovering a new planet in their Universe. But everything is not so easy as they have thought. Their space rocket was crushed and they occurred on the distant planet inhabited by spooky creatures – zombies, ghosts, trolls and even vampires. The inhabitants are not happy to see the strangers and that's why the brave gizmos should cope with the brain training nonograms, amazing puzzles and various mini-games lightning fast. They have 2 solutions of the problem: to banish the spooky creatures from their homeland or just repair the rocket and go back home. The second solution is more preferable, isn't it? Enjoy the breathtaking puzzles and help Kurt, John and Sid make the right choice! You appear on the distant planet somewhere in an unknown galaxy, your rocket is broken and the planet's dwellers are not friendly at all. So don't waste time and start solving nonograms right now! Start filling the cells with the largest numbers and the puzzle won't be so difficult as it may seem. Think over your future moves and try not to make mistakes to get a beautiful picture made of the filled cells in the gorgeous steampunk game Gizmos: Spooky Adventures! At the end of the level you'll see the statistics of using hints, mistakes and even your best time, so you can see are you successful or not. Play nonograms, solve beautiful puzzles and make friends with terrifying monsters! They are really cute! Keep in mind that your time is limited, so hurry up! Throw light upon the secret manuscript from the unknown planet, boost your logical thinking in the game Gizmos: Spooky Adventures and have fun with the funny gizmos!