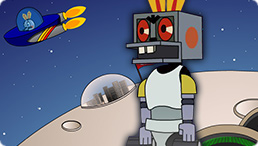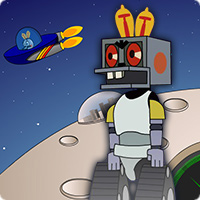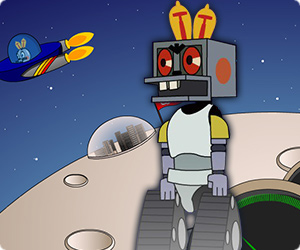 This game is brought to you by our sponsors. It is always free. NO TIME LIMITS!
You will be offered to install MyPlayCity Games Search Chrome Extension with convenient internet search.
Self Upgrade
Solve lots of mini-games to boost your mind in the amazing educational game Self Upgrade! Are you fond of interesting yet short games where you have no need to be kept glued to the screen for hours to save a main character, help the group of people survive in the distant island or destroy the monsters? The game Self Upgrade is just for you! Do you like all sorts of educational games where your main aim is to check your skills in mental arithmetics, drawing and remembering various things? Here you are to develop your mind, so brace yourself to mini-challenges. At the very beginning of the game you have to create your character, it's a robot and with its help you are to cope with all the mini-games. At first, its head and body are default but later on you can customize them by buying the details you want. There are Robots from cartoons, Stormtrooper from the Star Wars, WALL-E, the Demon and other heads to equip, so find the one you like most and collect gears to buy it. Keep in mind that the only way to get gears is to solve all the mini-games and puzzles lightning fast. There are 4 characteristics to be upgraded: Creativity, Intellect, Agility, Speed. And every game is created the way to upgrade one of them. You can train your agility by the Piloting game (deliver the bag to the colony the quickest possible), or Accuracy game (shoot 3 targets with the help of the invisible cursor). While the characteristic of Intellect can be boosted with the Memory game (remember 6 products and find them in a list of 20), or Music game (press the letters on the keyboard which are displayed on piano keys). Complete all the mini-games to get gears and experience and upgrade your robot the way you want! The game Self Upgrade is interesting not only for children but even for grown-ups and adults as well. Lay all your work aside and launch the game Self Upgrade to have fun joining challenging mini-games to develop your logic skills!
Features
Challenging mini-games
4 characteristics to develop
Various appearances for robot
System Requirements
Windows XP/Vista/7/8
Processor 800 Mhz or better
512 Mb RAM
DirectX 9.0