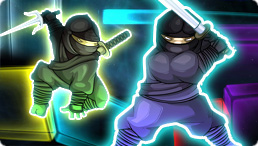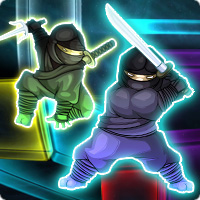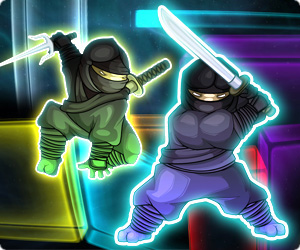 This game is brought to you by our sponsors. It is always free. NO TIME LIMITS!
You will be offered to install MyPlayCity Games Search Chrome Extension with convenient internet search.
Run, Ninja!
Are you ready to join the ninja clan and begin at the beginning of their hidden secret skills? Of course, you are - everybody wishes to have a look at the ninja training! They say, ninjas disappeared many centuries ago, but it's not true. In the game Run, Ninja! you'll become one of their brotherhood! Do you want to run as far as a wind and jump as high as nobody can? If yes, this game is for you. Play the simple and so captivating platformer Run, Ninja! and become the member of the clan. Run fast and jump high, but overrate your strength - don't fall into endless abysses! The game Run, Ninja! hasn't got a complicated plot, but the simplicity and linearity of the gameplay are the games' peculiarities! Don't think the game is as easy as ABC, you have some time to pass the fixed distance, but on your way there will be lots of bonuses. Pick them up and increase your speed, the length of a jump and get precious extra seconds! Jump from one platform onto another, climb the walls to get over the obstacles and go on your way. Your destiny is in your hands, so take up the fate's challenge and prove to your brothers and to yourself that you are worth a dozen! Make your skills in running and jumping perfect and go through all hard trials! Try not to stumble from dangerous shaky platforms, otherwise you have to start the level from the very beginning! Play the game Run, Ninja! and become the most skillful and trained ninja in the brotherhood!