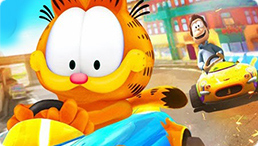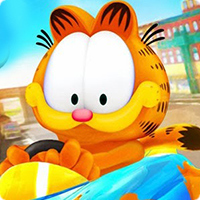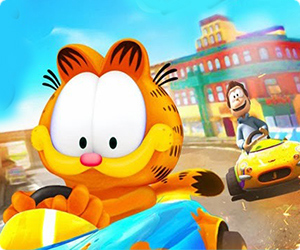 Este jogo é cortesia de nossos patrocinadores. Ele é sempre gratuito. SEM LIMITE DE TEMPO!
You will be offered to install MyPlayCity Games Search Chrome Extension with convenient internet search.
Garfield Kart
Join Garfield and his friends in this funny, fast and FUR-ious game Garfield Kart! What character do you want to play with? Choose any character from Garfield and Odie to Jon, even the most adorable kitten in the world, Nermal...it's totally up to you! Take part in the fast-paced, completely crazy races! Check your skills in 16 DIFFERENT CIRCUITS and enjoy stunning 3D environments from the world of Garfield! There are lots of locations to explore: Garfield's neighborhood, the city, the Mally's supermarket, the sunny farm, the misty docks, the oasis, and the dark manor house. Use the best driving skills and collect all of the bonus objects to be first across the finish line in the amazing game Garfield Kart!