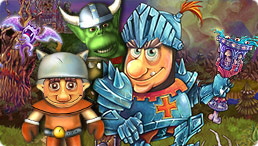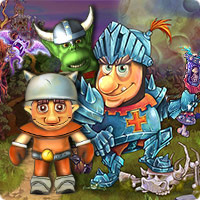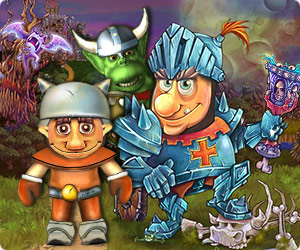 This game is brought to you by our sponsors. It is always free. NO TIME LIMITS!
You will be offered to install MyPlayCity Games Search Chrome Extension with convenient internet search.
New Yankee in King Arthur's Court
Go on an unforgettable adventure with the game New Yankee in King Arthur's Court. If there's hardly a breath of air, the sky is overcast and the sun is going in, it means that a storm with tremendous claps of thunder and bright flashes of lightning is coming. So, you'd better go home or something terrible will happen. Flash. Darkness. And… You are in England of Middle Ages, and a king gives you orders. You should build windmills, lighthouses, statues and what not. You are lucky to have a Royal advisor Merlin. Listen to him very carefully and you'll be able to cope with all tasks in the game New Yankee in King Arthur's Court. Workers will also help you. Build houses to attract more people to your place. If the work is ready in time, you'll get a medal. Besides houses you can build a sawmill, which doubles the amount of wood you produce, a windmill to get more food or a foundry that will give you extra gold. Numerous spells will also make your life easier. For example, you can speed up the harvest or make your workers move faster, but first fill the altar with mana. Beware of skeletons. Avoid meeting with miners, as they don't like anyone taking their gold. Remember that if thieves see a worker, they'll capture him, so click the bell to warn people about approaching enemies. Turn your kingdom into a powerful empire in the game New Yankee in King Arthur's Court!
Features
Bright graphics
Funny characters
Interesting story
System Requirements
Windows XP/Vista/7
Processor 1 Ghz or better
512 Mb RAM
64 Mb of video memory
DirectX 8.0