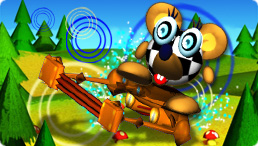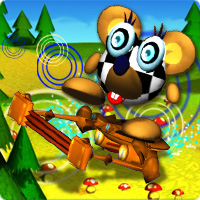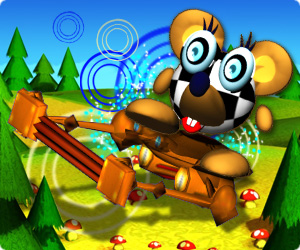 This game is brought to you by our sponsors. It is always free. NO TIME LIMITS!
You will be offered to install MyPlayCity Games Search Chrome Extension with convenient internet search.
NeoBall
A fantastic crashing game is right in front of you and it's called NeoBall. You are given a paddle that is punching the soccer ball and sends it straight ahead to destroy the objects. The main mission is not to lose the ball destructing the landscape' elements. There is a wide variety of them - houses, buildings, trees, ships. In fact in NeoBall you are shown great views of multiple worlds and landscapes and every time you can be astonished by the picture! First, you travel to some forest, then it is polar winter, later on you may be transported to some urban area and see skyscrapers. Every next level gives you bigger opportunities. First of all, there are tons of upgrades and surprises for your paddle and ball. They may change their shape, speed and direction. The ball is turning into a mouse and then you see it moves faster or slower or it splits into two! You can be astonished when you see what additional powers you can gain due to the power-ups! There is even a group of elephants running across the screen which destroy your obstacles. Every next move can be dangerous as there is a limited number of opportunities that you have and you need to keep an eye on your ball and catch it. Otherwise you lose a life and all upgrades. Good news is that you can achieve weapons of various types - bombs, grenades, a machine gun. NeoBall is a great free time activity, indeed. And free to download right now.