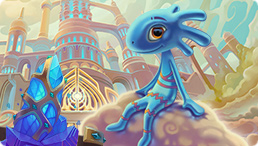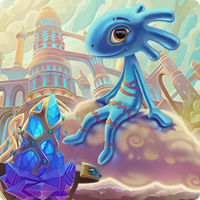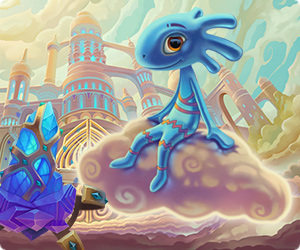 This game is brought to you by our sponsors. It is always free. NO TIME LIMITS!
You will be offered to install MyPlayCity Games Search Chrome Extension with convenient internet search.
Legendary Mahjong
Calm the ancient gods down and become the master of mahjong in the game Legendary Mahjong! Are you ready to become a peacemaker and start your career from the very top? Your task is to find a way to conciliate mighty gods and restore the dilapidated temples. Sounds complicated, doesn't it? But don't worry, you have a talent to coping with the difficulties and now it's high time to demonstrate it. You appear in the miraculous world where ancient gods rule but arrogant people became so careless that they forgot them, stopped visiting the temples and saying their prayers. Of course, the gods became furious and now only you can save the humanity from the total oblivion. Do you like playing mahjong? Show everybody who is a true master here and try all the six game modes. Some of them will be really undertaking but don't be upset – there are several helpful hints available to you. If you have no moves, use the Shuffle and get the new layout on the game board. Enjoy the unique mechanics in the game Legendary Mahjong where you can uncover the tiles and find the identical ones to remove them. On the future levels, you will also get a chance to try your hand at another mechanics: replace the tiles to unlock the necessary pairs and proceed the game. To finish the level, match the final tiles and the layout will be finished no matter how many tiles are left on the game board. There are several locations at your disposal, but you can unlock them one by one while coping with mahjong layouts. Do your best and complete the levels with the maximum number of stars to get extra points and you will get access to the next location earlier. Start with the Settler rank and fill the experience bar to get to another title. During the game you will get some discoveries, collect them to become incredibly rich and fill your collection with trophies. Spend your free time usefully and boost your attention and quick wits in the game Legendary Mahjong! Innovative mechanics and great graphics will amaze you without fail, so launch it right now!
Features
Innovative mechanics
Great graphics
Relaxing music
System Requirements
Windows XP/Vista/7/8/10
Processor 1.4 Ghz or better
2048 Mb RAM
DirectX 9.0