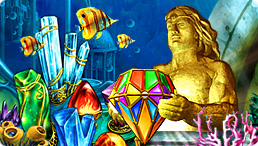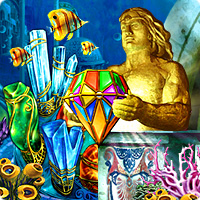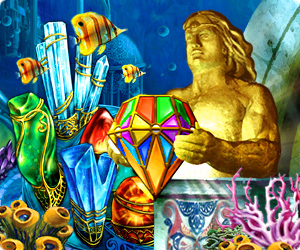 Questo gioco è offerto dai nostri sponsor. È sempre gratis. NESSUN LIMITE DI TEMPO!
You will be offered to install MyPlayCity Games Search Chrome Extension with convenient internet search.
The Rise Of Atlantis
Trova il modo di riportare alla luce il leggendario continente di Atlantide ridonandogli la sua forza. Questo straordinario puzzle game è dotato di nuove spettacolari caratteristiche, bonus a portata di mano e potenziamenti da usare durante le avventurose ricerche nelle antiche terre della Gracia, di Troia, della Fenicia, di Babilonia, dell'Egitto, di Cartagine e di Roma per raccogliere i sette grandi poteri del partono, il dio di Atlantide, Poseidone. Con 77 accattivanti livelli, tocchi di classe mai visti prima e l'eccezionale ri-giocabilità, questo gioco vi intratterrà per settimane!
Caratteristiche
Storia bellissima e animazione favolosa
77 livelli esplosivi e un'eccezionale ri-giocabilità
7 manufatti magici da montare in terre antiche
Potenziamenti e bonus spettacolari
Grafiche e colonne sonore suggestive
Requisiti di sistema
Windows 95/98/2000/XP/Vista/7
Processore 500 Mhz o superiore
RAM 128 Mb
32 Mb di memoria video
DirectX 8.0