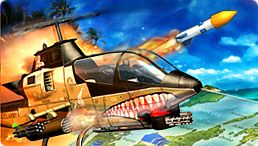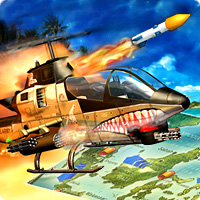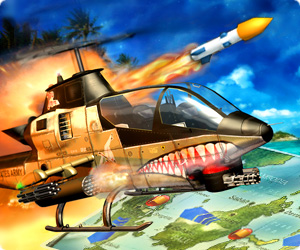 This game is brought to you by our sponsors. It is always free. NO TIME LIMITS!
You will be offered to install MyPlayCity Games Search Chrome Extension with convenient internet search.
Helicopter Wars
Greetings, pilot! Do you like driving well-balanced crafts? Grab your control wheel and let Helicopter Wars start! This game is an awesome simulation of military helicopter. Controls are quite easy - drive your steel bird with mouse or keyboard or, if it is more convenient, with both simultaneously. You can change elevation, direction, tilting and speed. The command post will guide you through battlefield and give you necessary directions. First mission will help you learn how to control your war machine. Do not be in panic, this is a battle simulation where circumstances can change every second and a good pilot must handle with this. Missions are various: overpower the hostile aviation, stop the convoys, pursuit opposing leaders, protect allies and so on. As you complete them, new and more powerful air crafts (including fighter plane) will be available. And you should be ready to face outnumbering hostile forces. So, high mastery level is welcome. You can choose one of 3 difficulty levels that suits you best. Do you accept the challenge of Helicopter Wars? Animation is also very cool: high-quality 3D graphics, numerous visual effects, dynamic interface and a balanced engine. Moreover, the action takes place in the sky over the archipelago, so you can enjoy beautiful water textures. Gameplay is dynamic and delightfully catching. Missions are passed without a pause! Download Helicopter Wars right now absolutely for free and go to the skies of battle for adventure, gunfire and adrenaline surge!
Features
10 awesome aircrafts
3 campaigns, 20 dynamic missions
Dynamic survival mode
Cool soundtrack
System Requirements
Windows 98/ME/XP/Vista/7
Processor 800 Mhz or better
256 Mb RAM
32 Mb of video memory
DirectX 7.0