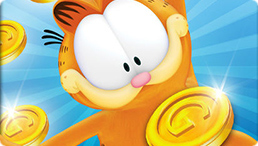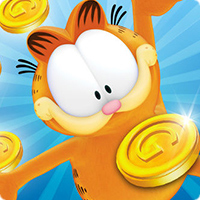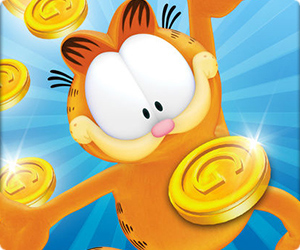 This game is brought to you by our sponsors. It is always free. NO TIME LIMITS!
You will be offered to install MyPlayCity Games Search Chrome Extension with convenient internet search.
Garfield's Wild Ride
Have fun in the challenging runner Garfield's Wild Ride and set new records! Are you ready to appear in the cartoonish world where the lazy cat Garfield is the main character? Don't waste a second and start playing right now! Avoid UFOs to continue the path and get amazing rewards! There are several achievements to get: Run 300 meters in one game, Run 75 meters on the ground in one game and others. Be careful and look at the pointers to escape from the UFOs, witches and other enemies. Visit the Garfield's shop to upgrade the cat's stats and choose the decorations. For example, you can select the clothing head, clothing body, and themes. Select what you like most: Detective hat, Turkey hat, or Glasses. You can even dress Garfield as a warrior and buy him a Medieval helmet, or Robin Hood is your favorite character? If you have enough coins, you can dress Garfield as a turkey, duck boy or pirate. Have you always dreamt to become an astronaut? Buy a funny astronaut suit or an elegant tuxedo. It's up to you which costumes to choose. You can even dress Garfield as a Santa Claus, but these outfits aren't available yet. Do you prefer choosing the atmosphere in the game? Customize it by selecting the one you like most: love, music, rain cloud, soap bubbles, or even stars! If you have enough coins, you can even change the theme. There are plenty of them: street, island, and jungle. Be extremely attentive not to come across the enemies in the game Garfield's Wild Ride! There are several bonuses for you to make the game easier, upgrade them to get more profit! Super skate will activate the magnet for coins while Super Pooky will be the better modification of this bonus. Each level has its own goals, do your best to complete them all to get the best reward. Don't miss the boxes with a question mark, there are various power-ups inside. Activate Oddie and run lightning fast, but if you come across the obstacle, Oddie will disappear. Cope with a great amount of difficulties and beat the hordes of cat's enemies in the game Garfield's Wild Ride!