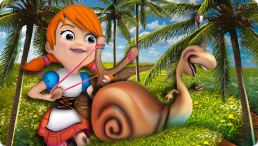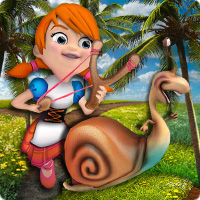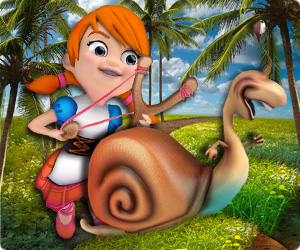 This game is brought to you by our sponsors. It is always free. NO TIME LIMITS!
You will be offered to install MyPlayCity Games Search Chrome Extension with convenient internet search.
Funny Yo 3
Would you like to set out a long and interesting journey? Join Funny Yo and help the nice girl to overcome all the obstacles on her long thorny path. The game Funny Yo 3 is the third part of the well-known game about the nice brave girl's breathtaking adventures. In the continuation of the captivating game Funny Yo 3 you'll meet your old friend - little girl that looks like Little Red Riding Hood and explore the Dreamland back and forward. Play the game Funny Yo 3 and enjoy the picturesque views: green meadows, snow-covered valleys, villages with hospitable peasants will be replaced by dark caves, scorched earth and gloomy castles with unpleasant and dangerous inhabitants, but don't be afraid - with your help Funny Yo will overcome all the difficulties. Be attentive and careful, try to avoid slime snails and huge prickly hedgehogs, but when it's impossible to escape from them, jump on their heads and continue your way. Don't stay too long on the one place, because the ground under your feet is quite friable and you can easily fall into the abyss. At the very beginning of the game you have three lives, so try to save them and gather all bonuses on your way to replenish your life scale. Jump over the obstacles, gather lives and multicolored crystals and destroy malevolent creatures. The game Funny Yo 3 doesn't require special skills or long guidelines - just download the game and enjoy the fascinating game for free!
Features
Nice sound effects
Extra bonuses
Picturesque views
System Requirements
Windows XP/Vista/7
Processor 800 Mhz or better
512 Mb RAM
DirectX 8.1