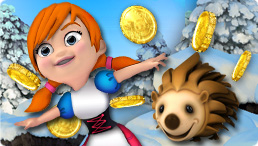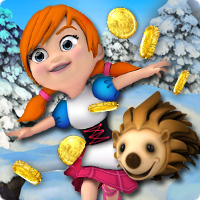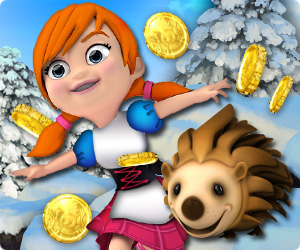 This game is brought to you by our sponsors. It is always free. NO TIME LIMITS!
You will be offered to install MyPlayCity Games Search Chrome Extension with convenient internet search.
Funny Yo 2
Do you like platformers with simple uncomplicated plot? The game Funny Yo 2 will undoubtedly be to the taste of all Mario-lovers. The gameplay is quite easy, but at the same time really captivating. The life in Dreamland is tranquil and careless, the weather is warm the whole year round and the inhabitants can't even imagine what cold winter days are, even in the old legends nothing is mentioned about blizzard and snow. But things changed and there was no more place for magic in the fairy land. The land was occupied by spooky creatures: slime snails, huge prickly hedgehogs, birds of prey and other unpleasant invaders. In the game Funny Yo 2 you have to join the company of the brave girl, who resembles Little Red Riding Hood and have a dangerous journey to Dreamland. Sometimes the atmosphere in the game is really unfriendly, be attentive, because the platform can easily disappear under your feet and careful, if you fall to the abyss, all your results won't be saved and you'll have to start the level from the very beginning. The game Funny Yo 2 is rich in picturesque views: the nice green meadow is changed by the dark unpleasant caves, the hospitable village turns into gloomy glade with gigantic fly agarics. You'll come across lots of monsters on your way, so try to escape them. But sometimes be ready to jump to their heads to survive. This game is a perfect time-killer, so if you want to have a rest, play the game Funny Yo 2!
Features
Lots of locations
Nice music and sound effects
Easy rules
System Requirements
Windows XP/Vista/7
Processor 800 Mhz or better
512 Mb RAM
DirectX 8.1