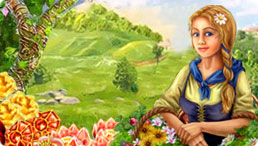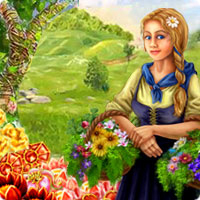 This game is brought to you by our sponsors. It is always free. NO TIME LIMITS!
You will be offered to install MyPlayCity Games Search Chrome Extension with convenient internet search.
Magic Farm
Welcome to Magic Farm! Help the main hero of the game, a young girl Iris, to save her parents. Once they went to the forest and since that time nobody saw them. When the girl got the news about the disappearance of her relatives, she decided to return to her native city and do everything that she could to find them. Fortunately, she is not alone now. Her funny dragon Robin accompanies her all the way. Luckily, there are some people in the city, who can help Iris. But it turns out, that the information costs money. Farming is the only way to earn the young girl's living in Magic Farm. You should help her to grow fruits and flowers, compose bunches and sell them at the market. It's not as easy as it seems, there are some important moments that you should keep in mind. Take care about your plants; they are to be watered in time. The sun is so hot, that they can fade very quickly without water. Besides, you have to watch the barrel and have enough water for every plant in your farm. Above all, there are some pests, who are always eager to spoil your harvest. In spite of the fact that these creatures seem to be very amusing and harmless, don't let them go! Just smash the bastards with your shovel! Act as fast as you can - the daytime, when the plants bear fruit, ends very rapidly! The sun will go down, before you bat an eye. The Magic Farm is a really addictive game, once playing it you won't be able to stop! Don't miss a chance to take part in a catching adventure with fantastic graphics and a nice plot. Download the game now absolutely for free and dive into the fairy world!
Features
Fantastic animated graphics
Amusing pests
Catching plot of the game
More than 50 quests
Pleasant background music
Funny in-game characters
System Requirements
Windows 98/ME/2000/XP/Vista
600 MHz or faster processor
128 Mb RAM