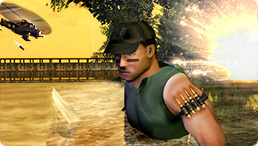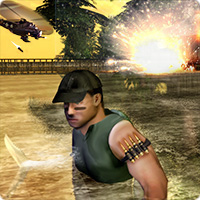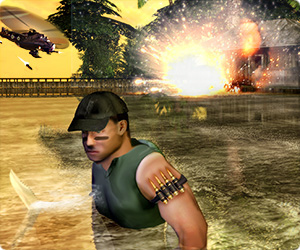 Ce jeu vous est présenté par nos sponsors. C'est toujours gratuit. AUCUNE LIMITATION DE TEMPS!
You will be offered to install MyPlayCity Games Search Chrome Extension with convenient internet search.
Operation Alpha Zylon
Alpha Zylon t'emmène dans les sombres forêts d'Afrique, les déserts arides du Moyen-Orient et dans les endroits les plus dangereux sur les toits de MegaCity. Dans six missions variées, tu vas dégommer des douzaines d'ennemis, de pièges, de tourelles de tir, de bunkers, de jeeps, et d'autres dangers avec ton couteau, ton pistolet, ton fusil mitrailleur, ton lance-grenade, les charges que tu portes en bandoulière ou même avec ton fusil de sniper !
Caractéristiques
Un ancien gameplay combiné avec les plus récents effets graphiques !
Des graphismes 3D d'action rapide
6 niveaux variés
Une vue intense des missions à la première personne
Exigences du Système
Windows XP/Vista/7
Processeur de 1 Ghz ou niveau supérieur
256 Mo de mémoire vive
DirectX 9.0