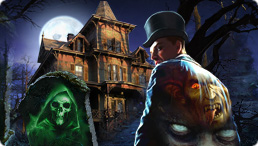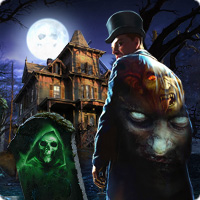 This game is brought to you by our sponsors. It is always free. NO TIME LIMITS!
You will be offered to install MyPlayCity Games Search Chrome Extension with convenient internet search.
Exorcist
It's interesting to learn the exciting story in the game Exorcist. Actually, exorcist is a person who can see and cast out the ghosts and evil spirits. You are to travel with such a man around Europe at the end of the XIX century. His enemy Mephisto is back again. Who is Mephisto? Is he a human being with the cursed soul or is it an evil spirit, the very essence of devil? You'll know if you start the game and continue playing it till the end. However, Mephisto is going to play hide-and-seek with the Exorcist and create numerous riddles on his way. Actually, all the territory is "infected" by the evil spirits which terrify the superstitious inhabitants of the rural area. Our hero should help them follow his fate but some stronger wish is directing his actions. This feeling is love to his beloved Margaret who has suddenly disappeared. That's why the Exorcist, from time to time fooled by Mephisto, is trying to find anything which can help him understand the fate of poor Margo. However, only making the alliance with the demon, he is able to get to the evil. You are to search for numerous objects, solve complicated puzzles and find the Exorcist's enemy! Animated scenes and perfect graphics are waiting for you in the spooky game Exorcist! Are you afraid of ghosts and spirits of all kinds? If no, try the game Exorcist and prove you can banish all the demons!
Features
Brilliant levels
Animated scenes
Great characters
System Requirements
Windows XP/Vista/7
Processor 1 Ghz or better
512 Mb RAM
DirectX 9.0