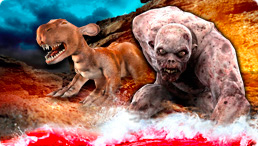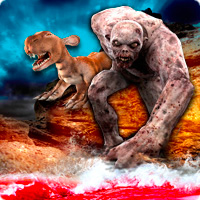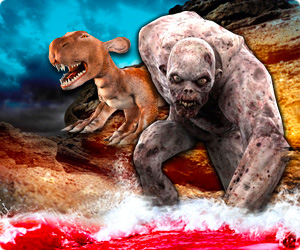 This game is brought to you by our sponsors. It is always free. NO TIME LIMITS!
You will be offered to install MyPlayCity Games Search Chrome Extension with convenient internet search.
SCP-354 Episode One
Do you like mysterious stories? Welcome to the game SCP-354 Episode One that will undoubtedly grip your attention. When you get into debts, you have no opportunity to choose the work, especially when you have the task from the government. So, now you are on your way to a mysterious place to complete "a slightest freebie", as your employer said. There is the Red Lake in Canada. They say the water in it is like human blood in density. So, as you might expect, a secret scientific laboratory is situated on its shores. You understand that this journey won't be as easy as it seems, the story is of ill omen, it goes without saying. But you have to fulfil your duty, because the fee will help you to pay all your debts. At the beginning of the game SCP-354 Episode One you are in the forest full of obscure mist. You haven't prepared for the war, so you have only a gun and a flashlight with you. At the Red Lake you are haunted by ghosts and monsters that disappear when you come nearer. Everything seems phantasmal and illusory in the game SCP-354 Episode One. Hallucinations, dense mist and dead silence are everywhere. Disgusting monsters notice you and there's no chance to run away. Are the mutated dogs the results of some experiment? Where are the scientists? Explore the spooky place and find the evidence in the darkness full of eerie creatures! Survive in the bloody waters of the Red Lake and find out what has happened in the secret laboratory!
Features
Mystic atmosphere
Breathtaking plot
Spooky monsters
System Requirements
Windows XP/Vista/7
Processor 800 Mhz or better
512 Mb RAM
DirectX 8.1