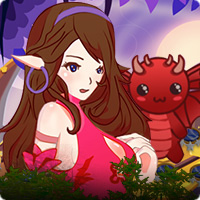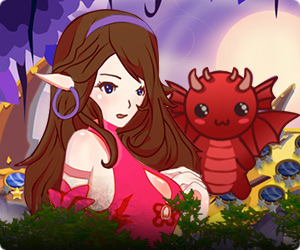 This game is brought to you by our sponsors. It is always free. NO TIME LIMITS!
You will be offered to install MyPlayCity Games Search Chrome Extension with convenient internet search.
Dragon Catcher
Enjoy the adventure on the islands of Asha in the fascinating match 3 game Dragon Catcher! Are you sick and tired of daily routine? Set out a perfect journey to the miraculous islands of Asha! Pretty Elsa can't cope with all the obstacles and difficulties without your help! So, brace yourself to the dragon hunt! Actually, you won't kill them, just rescue the beautiful creatures from traps. You have a lot to do, so don't waste time and start playing right now! Launch the game Dragon Catcher and get to the picturesque dragon kingdom! There is a lot of levels you are to cope with, so look through the tutorial and use hints if you are stuck. You are to check if you are skillful and quick enough to cope with match 3 levels. At first, it looks as easy as ABC but later on you will play the same levels twice or thrice to cope with them and unlock next. There is a large playing field with multicolored eggs before you, your aim is to select eggs of the same color and remove them. It's no need to move something as in the usual match 3 games, just highlight the necessary eggs and they'll disappear. Match the rows of eggs of the same color and fill the special scale to cope with a level. See if you are quick and skillful enough to overcome all the obstacles in the game Dragon Catcher and help Elsa in her mission! The time scale is not long at all, so choose the bright eggs quickly not to be out of time. Keep in mind, that the faster you cope with a level, the more gold you'll get. In the shop you can buy various skins for Elsa, they are really beautiful, so you can choose either blond hairstyle or turn Elsa into a dark-haired girl. The future levels will be even more challenging, so don't slack off. You'll see special eggs: for example, rainbow. Remove them to set a rainbow dragon free, and catch it to get extra points and gold. Soon you'll get special hints: explosive eggs will destroy a group of eggs on the exact area and make your special bar refill faster. Have fun in the game Dragon Catcher and save funny dragons from traps!
Features
Lots of levels
Helpful hints
Multicolored eggs
System Requirements
Windows XP/Vista/7/8/10
Processor 800 Mhz or better
256 Mb RAM
DirectX 8.1