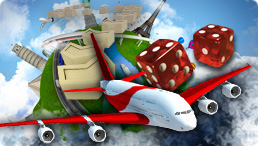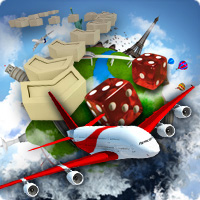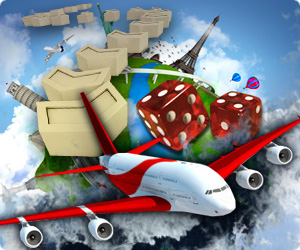 This game is brought to you by our sponsors. It is always free. NO TIME LIMITS!
You will be offered to install MyPlayCity Games Search Chrome Extension with convenient internet search.
Desktop Journey
Have you ever played desktop games? No wonder, if you haven't. Desktop games came to the past and now you can hardly find people who still have Journey or Monopoly at home. But twenty years ago such games were so popular among both students and adults that even the desktop-games competitions were organized and people willingly took part in them. So, desktop games were the best ways to spend days off and have fun. Moreover, you could communicate with people and meet neighbors and friends more often than now, because everybody was eager to take part in playing Space Travel or Big Journey. Today it's a small problem to buy desktop games in an ordinary shop, you have to order Monopoly, for example, in the Internet or look for special shop in your town. And such game is a rather expensive pleasure. Nowadays you have an opportunity to come back in the past and it's no need to invent time-machine! Download Desktop Journey and feel the atmosphere of the eighties, when people threw dices, moved markers and hoped for luck! Desktop Journey has three implementations of the original games: Journey, Big Journey and Space Travel, so you can easily play each of these games, popular in the Soviet Union. The advantage of Desktop Journey is the opportunity to play with computer or human partner, choose the type of playing yourself. The original gameplay and easy help bar make Desktop Journey perfect way to entertain yourself, staying at home. Besides, this game will be also interesting for adults, no doubt.
Features
Possibility to play with friends
3 implementations of original games
Interesting gameplay
System Requirements
Windows XP/Vista/7
Processor 800 Mhz or better
512 Mb RAM
DirectX 8.1