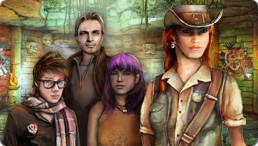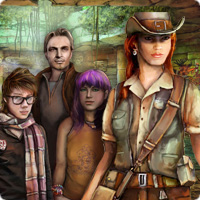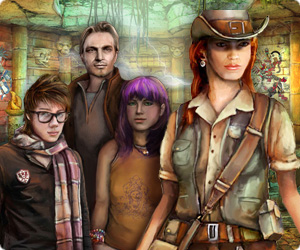 Dieses Spiel wurde von unseren Sponsoren präsentiert. Das ist immer kostenlos. KEINE ZEIT LIMITS!
You will be offered to install MyPlayCity Games Search Chrome Extension with convenient internet search.
Joan Jade And The Gates Of Xibalba
Explore secret locations with Joan Jade in the amazing game Joan Jade And The Gates Of Xibalba! Are you a true daredevil able to think clearly even in the unexpected situations? Lots of obstacles are waiting for you and if you don't step back, you'll be able to save the children. A great reason to fight till the last, isn't it? Joan Jade needs your help! She won't be able to find her children alone! In the game Joan Jade And The Gates Of Xibalba you dive into the mysterious whirlpool of ravishing adventures, so get ready to lots of surprises! You'll visit in the remote corners of the world, only a few of explorers can boast that they have been there, others will lie you. So, let's start! Joan Jade is a famous archeologist, who took part in lots of expeditions but recently she decided to finish her career as an explorer and study the new area – cooking. Now she is a happy mother and it's very important to take care of children. But her rivals who are not so successful are at all pains to get all the maps with secret routes and they have kidnapped Joan's children to obtain this information. Join Joan to teach the enemies a good lesson! All the traces are going to the mysterious Xibalba, an extremely dangerous place. Start the expedition right now! Guide Joan in the stunning locations and do your best to cope with the hidden object scenes and brain training mini-games. It's high time for training both your attention and quick sightedness, there is a list of hidden objects in front of you: find all the items to go to the next locations and reveal the criminals. Explore the dangerous jungles, complete all the mini-games there and go to the ruins of an ancient Mayan tribe in the game Joan Jade And The Gates Of Xibalba! Enjoy the amazing graphics and the intriguing storyline, Joan is relying on you. Lots of precious trophies await you, help Joan cope with difficult tasks and find her children in mysterious Xibalba!
Funktionen
19 trophies to collect
Great graphics
Detective storyline
Systemforderungen
Windows XP/Vista/7
1 Ghz Prozessor oder höher