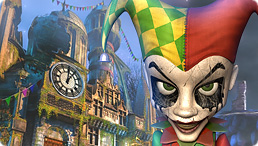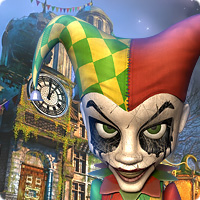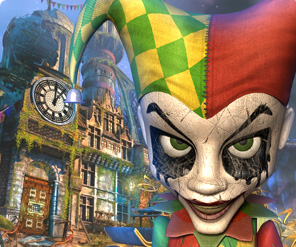 Dieses Spiel wurde von unseren Sponsoren präsentiert. Das ist immer kostenlos. KEINE ZEIT LIMITS!
You will be offered to install MyPlayCity Games Search Chrome Extension with convenient internet search.
Weird Park: Scary Tales
Explore the Fairy Gate Park to reveal the eerie truth about mysterious events in the hidden object game Weird Park: Scary Tales! When you want to have a nice weekend, you can never imagine what will happen on the way to the marvelous place where your friends are waiting for you. Nothing was of ill omen, but in the spirit of horror films a strange sad girl appears on the passenger seat and asks for help. You get to the accident and appear not far from the mysterious place with not a single person around. Are you scared? Most of people definitely are. But if you want to throw light upon the sinister story in the game Weird Park: Scary Tales, welcome to the Fairy Gate Park! What's happened to this nice place and why is the atmosphere so oppressive there? It seems like nobody was there long ago, everything is shabby and devastated. But what a mysterious story is connected to this place? 9 children are missed not far from the Fairy Gate Park, the police investigated every house around but nothing was found. What's happened to these children? Are they alive? It's high time to find the kidnapped children and look for the necessary tools to repair the car. Explore the tons of picturesque locations in the game Fairy Gate Park and get to the roots of the crime! In the game Weird Park: Scary Tales you'll face the notorious criminals: Louis the Clown and Mr. Dudley who are the main villains in this secluded place and nobody except you can help the children escape from those horrible fairy tales with them in the lead role. Using your powers of observation to find hidden objects and intellect to solve challenging puzzles, you will make your way through the stories of Cinderella, Peter Pan, Aladdin and more, releasing the children only to see Mr. Dudley appear and then spirit them away to the clown's tower. Find all the items from the list, solve mind-bending puzzles where you will become a painter, diver and even a mechanic to set the children free! Play the game Weird Park: Scary Tales and outwit the cunning clowns!
Funktionen
Sinister atmosphere
Tons of puzzles and hidden object scenes
Amazing graphics
Systemforderungen
Windows XP/Vista/7/8/10
1.4 Ghz Prozessor oder höher
1 Gb RAM
DirectX 9.0