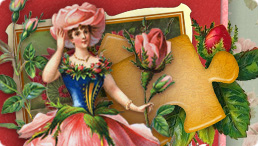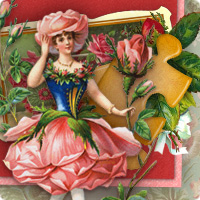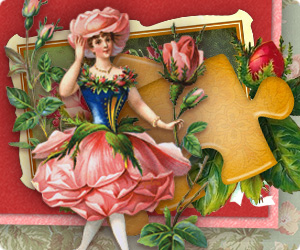 Dieses Spiel wurde von unseren Sponsoren präsentiert. Das ist immer kostenlos. KEINE ZEIT LIMITS!
You will be offered to install MyPlayCity Games Search Chrome Extension with convenient internet search.
Holiday Jigsaw. Valentine's Day 3
Celebrate the Valentine's Day and solve jigsaw puzzles in the amazing logic game Holiday Jigsaw. Valentine's Day 3! Feel endless happiness in this marvelous holiday and dive into the atmosphere of love and euphoria! Spend the great evening together with your beloved and solve hundreds of breathtaking jigsaw puzzles. Even if you are alone, this game will suit you as well – lots of cute animals, gifts and picturesque views will entertain you without fail. You can choose any picture you like to solve and train your attention and quick wits totally for free! The game Holiday Jigsaw. Valentine's Day 3 is a nice gift for all fans of jigsaw puzzles, launch it and start playing right now! You can configure a difficulty level to suit you for each jigsaw, so both professionals and amateurs will have in this absorbing game. Don't worry if you have no time to complete the puzzle, save your progress and return when you'll have time! At the end of the level you'll get a marvelous picture that will be saved in your record list. There are several packs of puzzles at your disposal: Couples, Gifts, Décor, Romance and Wedding – you can try to solve jigsaw puzzles of any pack and any size, up to 250 pieces. So everything is up to you: set the number of pieces for each puzzle, the way they are cut and the possibility to rotate the pieces. You can make the game yourself taking your preferences into consideration! But if you come across with the difficulties, don't be upset, use helpful tools and hints. Convenient controls and a multitude of hints and tools make the gameplay even more comfortable. For example, "Ghost" will show you a transparent view of the picture, a "Magnifying glass" will help you examine all the details on a small piece of puzzle and a "Pocket" clears the space for the picture and store unnecessary pieces. Lots of perfect puzzles for beloved are here, play the game Holiday Jigsaw. Valentine's Day 3 and have fun!