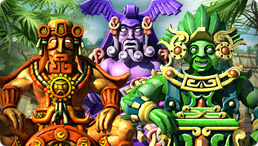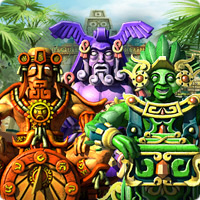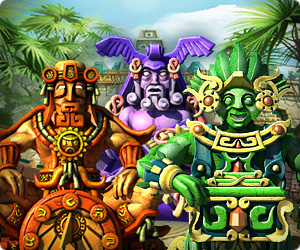 Dieses Spiel wurde von unseren Sponsoren präsentiert. Das ist immer kostenlos. KEINE ZEIT LIMITS!
You will be offered to install MyPlayCity Games Search Chrome Extension with convenient internet search.
The Treasures Of Montezuma 3
Immerse into the Aztec world full of brilliant puzzles in the amazing game The Treasures Of Montezuma 3! What do you need after a hard day? Some people watch TV to have rest, others go for a walk but most of people are eager to play computer games. And if you are sick and tired of bloodthirsty shooters, it's time to try a colorful match 3 game The Treasures Of Montezuma 3 that will keep you glued to a screen for long. It's vitally important to develop your logic, attention and quick wits to stay a well-informed person and even become a good specialist. Here you are to use all your mental resources to be a success, so don't waste a unique chance to get smarter! The rules in the game The Treasures Of Montezuma 3 are simple enough – make chains of the bright multicolored gems to get super boosts, helpful power-ups and powerful totems. You can use totems during the game – just destroy the precious tiles of its color twice to activate it! The super boost is also very helpful, just fill in the special scale with sand below during the game to get it. If it's activated, all your game scores will be doubled! But if you are lack of special bonuses, keep in mind that you can buy them in the shop anytime to set new records. Choose what you need in the game The Treasures Of Montezuma 3: add time for a level, paint the crystals in the color you want or just destroy the gems from the game board. Everything is up to you! The gameplay is simple yet entertaining – make the row of at least 3 crystals of the same color to remove it from the game board, get the necessary amount of prize scores and travel around this fairy world. Get special stars for successfully completed levels, save golden medals to open chests and explore the mysterious world of Aztecs! You can get a unique collection of nice trophies – there are lots of them. Receive Gem Rain trophy for destroying 10 crystals in one combo, remove 100 000 tiles from the game board to obtain a Destroyer or open all the chests to become a Treasure Hunter. Have fun in the brilliant game The Treasures Of Montezuma 3 and become incredibly rich!