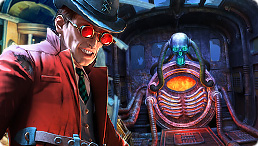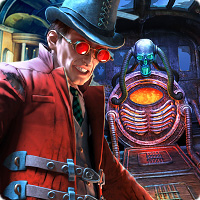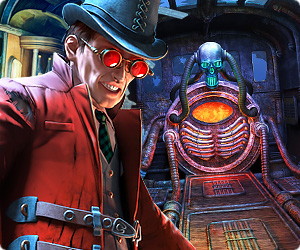 Dieses Spiel wurde von unseren Sponsoren präsentiert. Das ist immer kostenlos. KEINE ZEIT LIMITS!
You will be offered to install MyPlayCity Games Search Chrome Extension with convenient internet search.
Psycho Train
Explore the mysterious train and reveal age-old secrets in the marvelous game Psycho Train! Aren't you afraid of travelling by train? It's one of the safest ways of travelling, they say. The plane may crash down and all the passengers die, there are lots of car accidents all over the world, so talking about safety – the train is in the top-safe list of means of travelling. The main character of the game Psycho Train was sure that the journey with a daughter of his will be pleasant and quick. It was quick, really quick yet totally unpleasant. As the train chugged across the landscapes that surround your hometown, the lights blinked and the stranger appeared to kidnap your daughter. While the next few moments are a blur, you awoke to find yourself on a runaway train at night, the passengers and crew gone, and the locomotive on the verge of breaking apart. What are you going to do? You are alone in the whole train! Investigate it step by step and find a way to fix the locomotive or you'll get to the accident and die! Your desire to save your daughter pushes you past the shock. To reach your destination, you'll have to explore the train and its abandoned stations, search for well-hidden clues, and solve mind-bending puzzles. Each step forward will reveal more of the shocking truth behind your daughter's disappearance! So start your adventure right now! Get through the dark compartments of this psychedelic train and play lots of puzzles and mini-games! Sharpen your eyesight, boost your attention in a great variety of hidden object scenes and get smarter while solving challenging mini-games. You are to fix the wire, get the right order of multicolored blobs and make pictures from the chaotically thrown pieces – there is only some of these mini-games. Get the final distinction and get to know about a sinister story happened to the kind Bridgekeeper and cunning Trainman. Brace yourself to captivating adventures and save your daughter from the Trainman's trap in the game Psycho Train!
Funktionen
Lots of puzzles and hidden object scenes
Sinister atmosphere
Perfect graphics
Systemforderungen
Windows 98/2000/XP/Vista/7/8/10
1.4 Ghz Prozessor oder höher
1 Gb RAM
DirectX 9.0