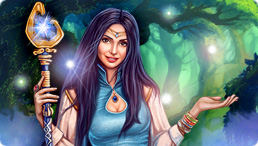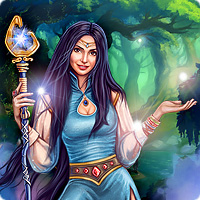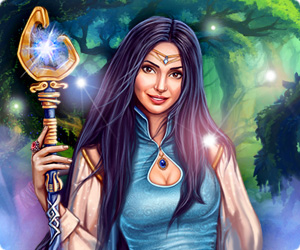 Dieses Spiel wurde von unseren Sponsoren präsentiert. Das ist immer kostenlos. KEINE ZEIT LIMITS!
You will be offered to install MyPlayCity Games Search Chrome Extension with convenient internet search.
Mosaics Galore 2
Get friends with fairy tale creatures from the ancient legends in the stunning puzzle Mosaics Galore 2! Now you get a unique chance to travel to the fantasy world and rack your brains while solving the sets of ravishing patchwork puzzles. It's high time to see if you are smart and attentive enough to complete the challenging puzzles within the given amount of time. Are you ready to join the breathtaking adventure to the world full of miracles? Launch the game challenging Mosaics Galore 2 and enjoy the amazing game together with your new friends: trolls, orcs, fairies and wizards! The enchanted land needs your help again! The evil villain has kidnapped its magical beings and is keeping them imprisoned. Save them by putting together magical mosaics and collecting enchanted keys. Time to saddle up your unicorn and head off on an unforgettable adventure! The rules are simple enough: assemble the mosaics, complete it without mistakes and meet the given amount of time. Everything is easy but you can't tell the same about puzzles, they are really complicated. But you can always add extra time or use a hint for money you earned. Find the absent patchwork pieces, get money and buy bonuses to make your game easier. Increase the amount of given time or buy a helpful hint. When you are stuck, use them and the necessary puzzle piece will be highlighted. Fairy creatures are waiting for your help, so don't waste time! Mosaics Galore 2 is a collection of brainteasing mosaics made from different materials: wood, glass, paper, jewels, and metal. It's perfect for a brain workout, so do your best to cope with all the puzzles! Look at the picture and think over where the piece of patchwork will be suitable. Solve these patchwork puzzles and guess the picture: mystical locations, forest creatures, noble griffins, wise unicorns, legendary dragons, and forest elf or mountain gnome cities. Have fun in the colorful game Mosaics Galore 2!