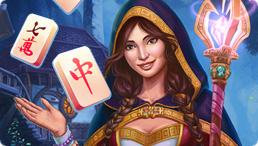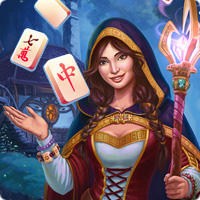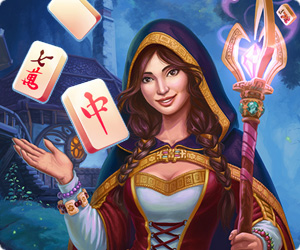 Dieses Spiel wurde von unseren Sponsoren präsentiert. Das ist immer kostenlos. KEINE ZEIT LIMITS!
You will be offered to install MyPlayCity Games Search Chrome Extension with convenient internet search.
Mahjong Magic Journey 3
Immerse into the fascinating world of mahjong in the colorful game Mahjong Magic Journey 3! Are you tired of daily routine and want to have a little rest? What's the best way to catch a break and combine pleasure with profit? They say, that there are lots of ways, as having a fitness workout, reading a book or just playing a game. Tastes differ and some people prefer playing shooters, survival horrors or various reckless racings while other are fond of captivating mahjong, arcades or puzzles. It's time to join the ravishing adventure in the game Mahjong Magic Journey 3 and help the sorceress find ancient artifacts. Here you will dive into the colorful world of mahjong with lots of brain training levels, practice a little bit and you'll be a success. You start as a Novice and at the end of this adventure you'll become a Grand Master, so do your best to upgrade your level! If you are not familiar with the rules of mahjong, look through the helpful tutorial and later on you will be glued to the screen until you complete all the missions. At the beginning of the level you get the special tasks to complete – remove the exact quantity of golden tiles, get the required number of points and cope with the level within the given amount of time or try not to exceed the limit of given moves. It's important to fulfill the rules otherwise you won't get a reward and should replay the level. You have a multiplayer below, do your best to fill it and get extra bonuses. Find the unlocked pairs of special tiles and remove them, the "season tiles" can be removed even if the tiles look different, keep this hint in mind. Over 8 hours of adventures with 6 varied locations and 120 unique levels await you! Try to complete the level with a 200+ tile mahjong and have fun! Dive down to the ocean depths, climb up to giddy heights, explore icy caves and visit fiery valleys! Spend your leisure time in a fairytale atmosphere with Mahjong Magic Journey 3!