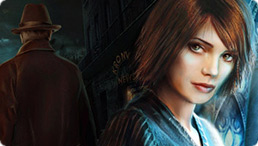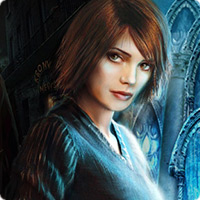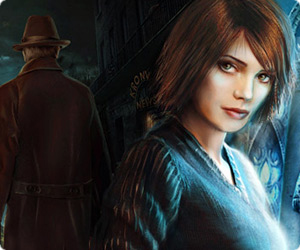 Dieses Spiel wurde von unseren Sponsoren präsentiert. Das ist immer kostenlos. KEINE ZEIT LIMITS!
You will be offered to install MyPlayCity Games Search Chrome Extension with convenient internet search.
Kronville: Stolen Dreams
Help Astrid investigate the mysterious crime and find the kidnapped children in the extremely captivating hidden object game Kronville: Stolen Dreams! Are you ready to guide the brave girl who is at all pains to reveal the mystery connected to the disappearance of children? This detective story will be long and crooked, so start playing right now! From the first minutes of the gameplay, you'll get involved to the plot and the transfer to the past of Astrid, when she couldn't have helped her father and saved him from fire. There will be lots of similar flashbacks during the game Kronville: Stolen Dreams, so get ready to dive into the Astrid's past. Check your skills and see if you are skillful enough to explore various locations, investigate special zones and solve numerous puzzles! Place the planets in the correct order to guide the satellite through the solar system. Click on any outer square to begin and then click to the destination to move the satellite. Continue travelling until you've passed through every free square without getting stuck. Besides endless mini-games of various kinds, you'll get to the roots of the sinister crime. In addition to scouring the streets of Kronville, your investigation will take you into the dreams of the kidnapped children, where a dark entity has trapped their souls. As you work your way through the worlds based on Red Riding Hood, Peter Pan, Snow Queen stories, and other popular fairy tales, you'll marvel at the visual beauty and become more and more immersed in the captivating story. Those who press on to the end will uncover a shocking secret about Astrid's past that suggests her involvement in the case was no accident. Get ravishing achievements such as Nightmare of the past for spooky reminiscences, Outstanding teacher for getting on the ride side of the frightened boy, Analytical mind for solving the mini-game. Lots of the achievements are waiting for you! With its clever hidden object puzzle scenes, stunning artwork, and mesmerizing story, Kronville will hold you captive from beginning to end! Play the game Kronville: Stolen Dreams and reveal the bizarre mystery!
Funktionen
Various hidden object scenes
Interesting story
Breathtaking graphics
Systemforderungen
Windows XP/Vista/7/8/10
1.4 Ghz Prozessor oder höher
1 Gb RAM
DirectX 9.0