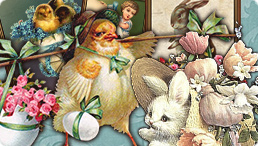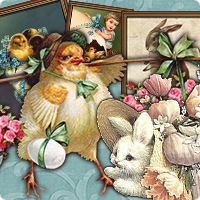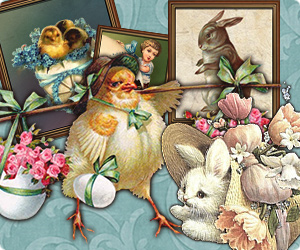 Dieses Spiel wurde von unseren Sponsoren präsentiert. Das ist immer kostenlos. KEINE ZEIT LIMITS!
You will be offered to install MyPlayCity Games Search Chrome Extension with convenient internet search.
Holiday Jigsaw: Easter 4
Enjoy spring jigsaw puzzles and celebrate Easter in the logic game Holiday Jigsaw: Easter 4! Are you fond of this spring holiday when nature starts waking up from winter sleep? Everything is blooming and you are in good spirits, so it's time to check your skills in solving jigsaw puzzles. In England children are usually looking for chocolate eggs hidden by Easter Bunny, in other countries people have other traditions connected with this marvelous holiday, but the essence is the same – praise the birth of Christ. Your main aim is to match the pieces of the picture together and get the unique trophies. There are several puzzle packs, so choose what you like most. Decoration, Spring, Family, Food, Countryside packs are here at your disposal, choose one of them or solve a couple of puzzles at the same time. In the Decoration pack, you'll find Easter eggs, delicious cakes, multicolored ornaments, fluffy bunnies and lots of ideas of decorating your house to this holiday. If you choose the Spring pack, you'll get an amazing possibility of admiring the picturesque views of spring: mountains, lakes, forests, and flowers while in the Food pack there are various types of Easter food: cakes, eggs, chocolate bunnies. In the Family pack, you'll find jigsaw puzzles with happy people and domestic animals, and in the Countryside you'll get a chance to go to the nature and celebrate Easter there. Set a difficulty to suit you for each puzzle! Save your progress at any time! Convenient controls and a multitude of hints and tools make the game more comfortable to play. Use the Ghost to get a transparent view of the picture or Magnifying glass to examine all the details on a small piece of puzzle. There are also hints at your disposal: use them when you are stuck. The necessary pieces will be highlighted and you can continue the game. Start with the small jigsaw puzzles of 12 pieces and continue playing with the beautiful pictures made of more than 150 fragments – everything is up to you. Celebrate the Easter together with your family and assemble all the jigsaw puzzles in Holiday Jigsaw: Easter 4!
Funktionen
Great graphics
Several helpful tools
5 themed puzzle packs
Systemforderungen
Windows 2000/XP/Vista/7/8/10
1 Ghz Prozessor oder höher
512 Mb RAM
DirectX 9.0