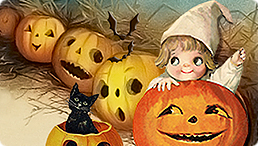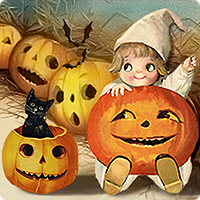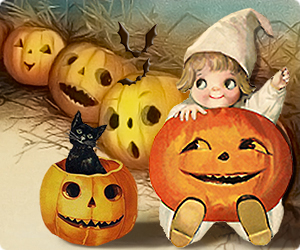 Dieses Spiel wurde von unseren Sponsoren präsentiert. Das ist immer kostenlos. KEINE ZEIT LIMITS!
You will be offered to install MyPlayCity Games Search Chrome Extension with convenient internet search.
Holiday Jigsaw 3. Halloween
Celebrate Halloween with numerous ravishing puzzles in the game Holiday Jigsaw 3. Halloween! Here you will plunge into the stunning Halloween atmosphere and revive the reminiscences about this exciting holiday! All people like it – even adults wouldn't mind dressing up like witches, vampires and other eerie characters. Candles, jack-o'-lanterns, bats as bizarre decorations are the main attributes of this enchanting holiday, but if you are tired of celebrating, launch the game Holiday Jigsaw 3. Halloween and have a rest while matching the randomly thrown pieces of a puzzle together. At the end of the level you'll get a marvelous picture that will be saved in your record list. There are several packs with puzzles: Costumes, Treat, Decoration, Family and Autumn – choose what you like most and start playing. Each puzzle can be modified to your liking — turn an easy puzzle of 12 pieces to a complicated one with more than 200 pieces. So everything is up to you: set the number of pieces for each puzzle, the way they are cut and the possibility to rotate the pieces. You can make the game yourself taking your preferences into consideration! Finish absorbing puzzles and get a collection of Halloween trophies! There are lots of them and each has a meaning: magic ball symbolizes patience, a ghost's silhouette – inconstancy, can you collect all of them? Accept the challenge and solve the puzzles in the game Holiday Jigsaw 3. Halloween lightning fast. But if you come across with the difficulties, don't be upset – there are various helpful tools and hints. Use the "Ghost" to get a transparent view of the picture or "Magnifying glass" to examine all the details on a small piece of puzzle. But if you haven't got the slightest idea what to do, use a hint. The necessary pieces will be highlighted and you can continue the game. Lots of spooky yet colorful puzzle pictures are here to be solved, enjoy the extremely fascinating game Holiday Jigsaw 3. Halloween and continue celebrating Halloween wherever and whenever you wish!