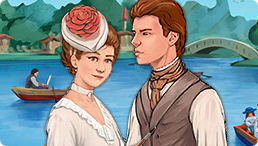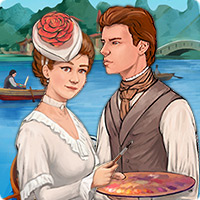 Dieses Spiel wurde von unseren Sponsoren präsentiert. Das ist immer kostenlos. KEINE ZEIT LIMITS!
You will be offered to install MyPlayCity Games Search Chrome Extension with convenient internet search.
Griddlers: Victorian Picnic
Enjoy breathtaking adventures in the Victorian era in the amazing logic game Griddlers: Victorian Picnic! Are you a fan of challenging puzzles alongside with exploring mesmerizing locations? If you agree with both these points, you will definitely like the game. So don't waste time, just launch it and have fun! You transfer to the marvelous Victorian epoch where your aim is to cope with various griddlers. Griddlers are the same thing as nonograms, well-known as Japanese puzzles, where you draw a picture without a pencil. Interesting, isn't it? So, let's start! Both newbies and professional players will like playing the game Griddlers: Victorian Picnic without fail – the game contains a helpful tutorial that will come in handy to any player. Don't skip it to know all the rules and hints of the gameplay and mechanics. Griddlers: Victorian Picnic is a game where you should fill in necessary cells according to the numbers to make a picture. Keep in mind the main rule – never try to guess a solution! It's better to start solving the puzzle with the numbers equal to the number of squares in the row or column. Just look at the numbers and fill in the squares to get a pattern! You can get 1, 2 and 3 stars for solving the puzzle in a pack, so you can unlock the next level if you have at least 1 star. Use bonuses if you are stuck: Refilling hints during the level, 2xHints and a great bonus – 3xRights for mistake can prevent you from replaying the level. Don't forget that the better you cope with the level, the quicker you unlock new locations and get a great collection of trophies and rewards. There are lots of locations at your disposal, explore all of them to become the owner of a nice collection of trophies. Have fun at the Boat Ride, stroll through the Park Alley, visit both the Evening Market and Concert in the Park and enjoy the view of sakura in the Japanese Garden. Add to your collection such trophies as Pocket mirror for solving levels with the use of 15 hints or Decorated jewelry box which you can get for solving 3 levels in a row without hints. Play the game Griddlers: Victorian Picnic and enjoy your adventure in the Victorian era!