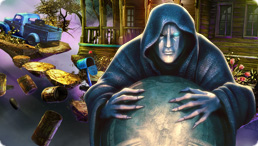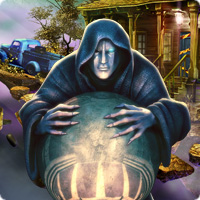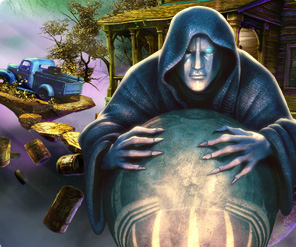 Dieses Spiel wurde von unseren Sponsoren präsentiert. Das ist immer kostenlos. KEINE ZEIT LIMITS!
You will be offered to install MyPlayCity Games Search Chrome Extension with convenient internet search.
Echoes of Sorrow 2
Imprison the criminal together with Sarah and find her kidnapped children in the gorgeous game Echoes of Sorrow 2! Are you fond of thrilling detective stories with catching plot? The game Echoes of Sorrow 2 is a perfect masterpiece of the detective story together with hidden object genre. Lots of troubles fell to the lot of Sarah: her first husband Lukas was accused in her father's death and imprisoned. And while he was in jail, she divorced with him and married again. She has chosen the mayor of the city John, his rival and, of course, Lukas decided to take a revenge… We can't predict other people's actions and Sarah has forgotten the date when Lukas's term for punishment ends. But he does remember everything. He came to Sarah's house, shot her husband and kidnapped the children. Now only Sarah can find him and take to prison again. But it's not easy at all, she won't manage to do it alone. So help her to put him to justice as quick as you can because he is really dangerous. Take this epic mix of hidden object game and puzzle to the next level by solving challenging puzzles, finding clues scattered throughout the world, and ultimately solving this mysterious kidnapping! You have a lot to do: first, explore the huge mansion and find some clues. They will be helpful soon but now you can practice in solving challenging mini-games of various genres. What do you think of joining wires in the correct sequence or moving tiles of the ancient artifact to put it in motion? Be careful, some of the mini-games are dangerous. They may seem undertaking, but just look for some more items and you can cope with them without fail. Sarah's husband is in coma, but a skillful neurosurgeon is ready to help. Find all the details of the Dream Machine and help her get to his mind. It's quite another world there: the colors are dim and everything is look like a steampunk greenhouse with mechanical roses and lots of traps and artifacts. Help Sarah do whatever it takes to get to the bottom of this and find her children! The epic adventures in the game Echoes of Sorrow 2 starts right now!
Funktionen
Amazing graphics
Intriguing storyline
2 modes of difficulty
Systemforderungen
Windows XP/Vista/7/8
1.4 Ghz Prozessor oder höher
512 Mb RAM
DirectX 9.0