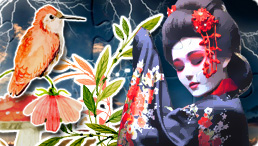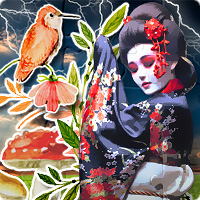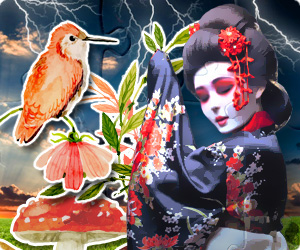 Dieses Spiel wurde von unseren Sponsoren präsentiert. Das ist immer kostenlos. KEINE ZEIT LIMITS!
You will be offered to install MyPlayCity Games Search Chrome Extension with convenient internet search.
1001 Jigsaw: Earth Chronicles 4
Discover amazing landscapes, flora and fauna in the game 1001 Jigsaw: Earth Chronicles 4! It's a great present both for all jigsaw puzzles fans and for people who just want to have a rest after a hard day. It's high time to enjoy unique jigsaw puzzle pictures of different themes in the game 1001 Jigsaw: Earth Chronicles 4! Are you fond of magnificent views and brilliant adventures? In the game 1001 Jigsaw: Earth Chronicles 4 you will set off a journey to the far countries and admire picturesque views, see various animals, birds and take care of plants. Don't waste a minute! Ready to plunge to the underwater world or explore the rainforests with its tricky climate? Or maybe you want to reveal lots of forgotten kinds of animals and birds? Choose the jigsaw puzzle you like or maybe several puzzles at once and go on matching the fragments into the whole picture. 7 gorgeous packs with puzzles are here at your disposal, choose the one you like and have fun! Wild animals, underwater lands, birds from all over the world, breathtaking flora, beautiful views, gifts of nature, and lifestyles – which of them will you choose first? Set the level of difficulty to suit you in each jigsaw: number of pieces, spinning, and deformation. Each picture can be modified to your own taste, and choose the number of pieces from 8 to almost 300 and have fun! If you are lack of time, stop solving the jigsaw puzzle and save your progress at any time! If you are stuck, you can use hints or special tools. Use the "Ghost" to get a transparent view of the picture or "Magnifying glass" to examine all the details on a small piece of puzzle. But if you haven't got the slightest idea what to do, use a hint. The necessary pieces will be highlighted and you can continue the game. Convenient controls with a multitude of hints and tools make the gameplay in 1001 Jigsaw: Earth Chronicles 4 really comfortable. Complete special quests to earn trophies in the game 1001 Jigsaw: Earth Chronicles 4 and become the expert of jigsaw puzzles!