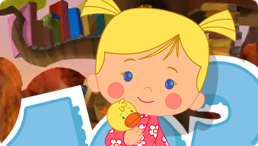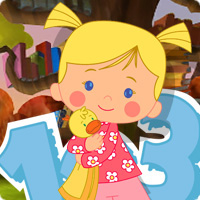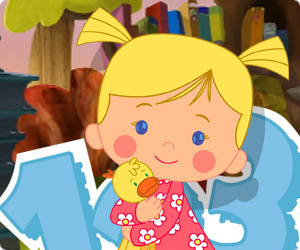 Dieses Spiel wurde von unseren Sponsoren präsentiert. Das ist immer kostenlos. KEINE ZEIT LIMITS!
You will be offered to install MyPlayCity Games Search Chrome Extension with convenient internet search.
Chloe's Closet
Have fun with Chloe and her best friends in the amazing game Chloe's Closet! Are you ready to dive to the imaginative world of the small girl and meet both her real and imaginative friends? Meet Chloe and her friends (Tara, Jet, Danny, Riley, Lil, Mac and Carys) and her toys (Lovely Carrot, Wizz and Soggy) as they go on magical adventures in her closet at her room. This journey will be the weirdest yet the funniest in your life! If you are fond of captivating mini-games that can save you from everyday routine, the game Chloe's Closet is what's the doctor recommended! So put everything off and get to the colorful world! Here you are to train your reaction and attention in the breathtaking arcades where you are to help Chloe overcome various obstacles in the game Magic Journey and save all the stars and bubbles in Magic Stars. Keep your eyes open widely to protect Chloe from falling to the abysses and lacking out of energy. Bubbles will restore her energy scale and the girl can continue her ravishing journey. Explore the galaxy world with stars and planets while collecting magic stars and set your own records! There are lots of them and the navigation is difficult enough because you are in the outer space, so you are to try hard to be a success. But in the funny puzzle game Chloe's Closet you can also check your mental arithmetics in Magic Numbers while counting sheep, clouds, and other items of exact color. Be quick and attentive: the more correct answers you have, the higher will be score. And if you'd like just to have rest and escape from the dull reality, choose Magic Coloring in the game Chloe's Closet and paint a picture. There are lots of them: Chloe with her friends and their toys: Lovely Carrot, Wizz and Soggy. Choose the paint and make your own small masterpiece! Everything depends on you what color will the Chloe's dress have or where they appear next time: a dark distant galaxy or a lovely summer landscape. Play the pack of amazing mini-games in Chloe's Closet and get entertained!