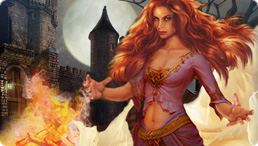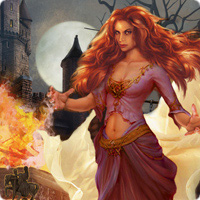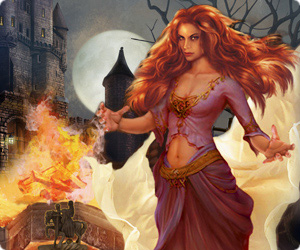 Dieses Spiel wurde von unseren Sponsoren präsentiert. Das ist immer kostenlos. KEINE ZEIT LIMITS!
You will be offered to install MyPlayCity Games Search Chrome Extension with convenient internet search.
Castle Secrets: Between Day and Night
Destroy evil creatures and help the family of Hildegards save the world in the marvelous game Castle Secrets: Between Day and Night! Turn to the dark epoch where hordes of monsters are striving for enslaving the world! Are you ready to join the Hildegards family who are well-known as successful monster hunters? Welcome to their mysterious castle and start your adventure in the game Castle Secrets: Between Day and Night! Richard, the butler of the castle will meet you and show you the Living Room, where you'll get your first task. Later on when you'll upgrade your level, you can unlock other rooms and reveal their secrets. But not all the members of the family are the true fighters for justice, Talbot Hildegard, Sir Aaron's brother has changed his virtue and chosen the dark side. And now he is at all pains to kill his family and turn the world in Pandemonium. Solve numerous tasks to collect necessary artifacts and win the battle against the Hell! There are several locations to unlock: Kitchen, Workshop, Library – here you will find more complicated quests and missions. You'll get a list with items to find – it's a perfect chance to boost your attention especially in the Shadow and Night modes. When a location has a special sign, it means that you are to explore the dark room with a flashlight, part by part. When you are stuck, use Magnifying Glass and other bonuses. Just visit a shop and buy them! Some of them will give you addition to earned experience for the exact amount of time. Search carefully and find special items for your collection – you can sell some of the artifacts and get extra silver and experience. But beware from going out, there are hordes of monsters outside that are waiting for you. Keep in mind that every monster can be killed by a special weapon, so buy it and reduce population of evil powers! Werewolfs can be killed by silver bullets, vampires by garlic serum, and witches are afraid of their own weapons - poisoned apples. Gather all the items left on the ground from every killed monster and enrich your precious collection in the fascinating game Castle Secrets: Between Day and Night!
Funktionen
Lots of monsters
Interesting mechanics
Easy navigation
Systemforderungen
Windows XP/Vista/7
1.6 Ghz Prozessor oder höher
1 Gb RAM
DirectX 9.0