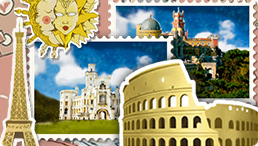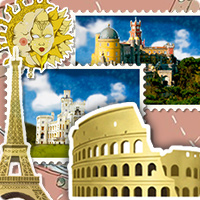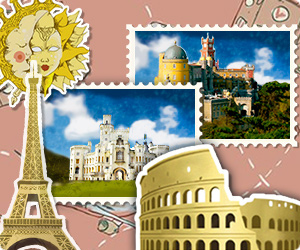 Dieses Spiel wurde von unseren Sponsoren präsentiert. Das ist immer kostenlos. KEINE ZEIT LIMITS!
You will be offered to install MyPlayCity Games Search Chrome Extension with convenient internet search.
1001 Jigsaw World Tour – Asia
Travel to Asia to enjoy new emotions and impressions in the game 1001 Jigsaw World Tour – Asia! Brace yourself to breathtaking adventures in the Eastern countries and get new experience during your journey. A lot of fun awaits you in 1001 Jigsaw World Tour – Asia, so don't waste your time and start solving puzzles right now! There are 5 boxes with puzzles at your disposal, choose whichever you want and make colorful tapestries from the randomly thrown fragments. Visit all the sights of interest in China and Japan and enrich your outlook! Picturesque landscapes, marvelous pagodas, beautiful geishas and tasty dishes are here for you in the game 1001 Jigsaw World Tour – Asia. You also have a unique chance to explore the magnificent isles of Thailand, the beautiful temples of India, the modern technologies of Bahrain and the United Arab Emirates. Set the level of difficulty in each jigsaw: number of pieces, spinning, and deformation. Each picture can be modified to your own taste, so it's up to you which puzzle to solve! Enjoy simple controls in 1001 Jigsaw World Tour – Asia and plenty of helpful hints and tools! If you are stuck, you can always use hints or special tools: such as the Ghost to get a transparent view of the picture or Magnifying glass to examine all the details on a small piece of puzzle. The game is suitable for both amateurs and professionals in the logic and puzzle genres due to its easy yet amazing mechanics and a variety of pictures to solve! Choose the puzzle you like or maybe several puzzles at once and go on matching the fragments into the whole picture. Don't worry, your progress will be saved and the unfinished puzzle won't disappear into thin air and you can continue every time you wish. Cope with puzzles and get a unique collection of priceless trophies such as Master of Jigsaw for solving a puzzle of at least 200 pieces without hints and tools and Jigsaw Expert for getting 10,000, 100,000 and 1, 000, 000 points in the game. Become the guru of puzzles in the game 1001 Jigsaw World Tour – Asia!