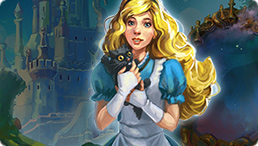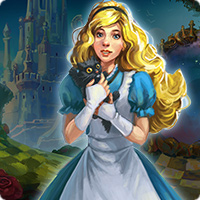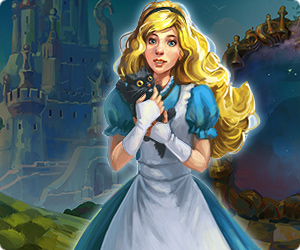 Dieses Spiel wurde von unseren Sponsoren präsentiert. Das ist immer kostenlos. KEINE ZEIT LIMITS!
You will be offered to install MyPlayCity Games Search Chrome Extension with convenient internet search.
Alice's Jigsaw: Wonderland Chronicles 2
Dive into the colorful world behind the looking-glass in the breathtaking game Alice's Jigsaw: Wonderland Chronicles 2 and help Alice in her amazing adventures! Are you fond of Lewis Carrol's unordinary tales? Now you have a unique chance to see what's hiding behind the mirror with your own eyes! It's high time to check if you are skillful enough in solving mosaics puzzles. If you have never played such kind of a game earlier, don't skip the detailed tutorial. The rules are easy enough: there are usually 3 points: assemble the mosaic, complete the puzzle without mistakes and finish the level within the limited amount of time. Be quick and you'll be a success! Look at the picture and think over where the piece of patchwork will be suitable. Restore the whole picture piece by piece and enjoy the miraculous atmosphere in the game Alice's Jigsaw: Wonderland Chronicles 2! Accept the challenge – further levels are more difficult than they are at the very beginning, but the pictures should still be finished within the limited time. But you can anytime switch to the Relaxed mode and play without timer if you wish. Visit the colorful and picturesque worlds in the Wonderland, they are: Rook, Knight, Bishop, Queen, King and cope with all the mosaics! Your aim is to fix all the missing pieces to their place, seems easy, doesn't it? It's just the first impression, get ready to rack your brains to find the suitable place for each detail. It will be a true challenge! Find the absent patchwork pieces, earn coins and buy bonuses to make your game easier. Be careful to place the fragments to the right places not to lose stars and don't forget about hints. You can every time increase the amount of time or buy a helpful hint to continue playing! When you are stuck, use them and the necessary puzzle piece will be highlighted. Keep in mind, that each level has its own conditions, complete them all, get keys and unlock new locations. Play the beautiful game Alice's Jigsaw: Wonderland Chronicles 2 and get a collection of amazingly beautiful pictures!